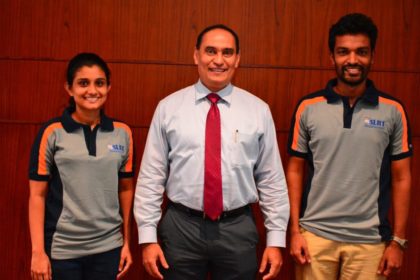 Congratulations to Nisssanka Seneviratne and Anushka Hapukotuwa, The "Team AlgoR" from SLIIT for emerging as one of the two winners in the #Microsoft South East Asia Imagine Cup 2018 competition!
Their project was FarmAI; a predictive analytics solution which uses machine learning to improve farming.
The team will compete at the Asia pacific finals in Malaysia.