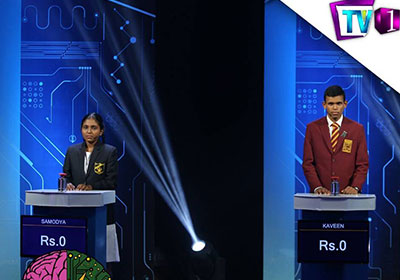 Congratulations to K. L. Devmini Himasha Rajakaruna of Girls High School-Kandy for winning the Fourth Episode of Brain Busters with SLIITQuiz programme on TV1.
The contestants of this episode were Girls' High School, Kandy, Rippon Girls' College -Galle and Rajasinghe Central College-Hanwella. These contestants were selected from over 1000 school students from preliminary rounds held island-wide.
Prof. Chandimal Jayawardena-Dean Faculty of Computing, SLIIT, Ms. Asangi Jayasinghe- Senior Manager Business Development, SLIIT and Mr. Prabhath Indika-Assistant Director of Education (Physical Education & Sports) from Ministry of Education were the Panel of Judges at this round. This is an initiative of Business Development Division of SLIIT.