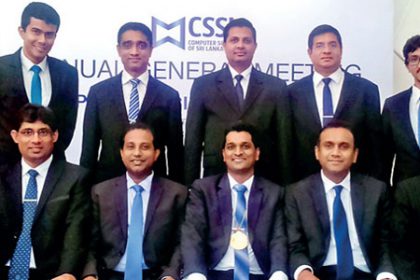 SLIIT is proud to announce that two of our deans have been elected to the new 2017 Executive Council of the CSSL (Computer Society of Sri Lanka). Dr Malitha Wijesundara, Dean of Education & Student Experience, was appointed Assistant Treasurer while Dr Samantha Thelijjagoda, Dean of Graduate Studies & Research was appointed Student Counselor.
The CSSL is the apex body representing ICT (Information & Communication Technology) practitioners, academics, students, policy makers, professionals and members of the business community. The CSSL also facilities various initiatives to promote the innovation and advancement of ICT in the country while engaging its members to grow within their fields.
We extend our warmest congratulations to Dr Malitha and Dr Samantha for having their hard work and dedication recognized at the new Executive Council, and wish them all the best in their roles.