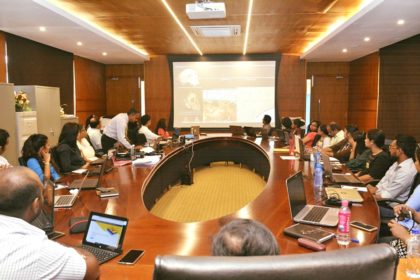 The academic staff at SLIIT is its most valuable resource that creates the highest level of differentiation for its students' experience. Training and development opportunities are continuously provided to enhance the skills and competencies of academic members.
The Staff Development Programme organized for the year 2018 for a period of 150 hours is aimed at improving and enhancing knowledge of academics on Quality assurance in higher education, pedagogy of teaching, professionalism and personality, and Soft Skills development. Resource persons from various academic institutions and expert areas were invited to share their experiences and knowledge.
The 13th session of the programme which focused on improving the teaching skills of academics using technology was conducted by Dr. Malitha Wijesundara, where he shared his valuable experience with the participants. The programme is organized and well executed by the Prof. Colin N. Peiris, Director Academic Development and Quality Assurance, as an initiative of the IQAU unit of the institution.