my-profile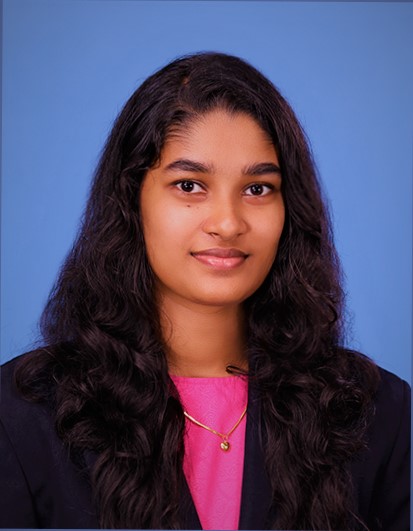 Contact
kavinya.p@sliit.lk
Ms. Kavinya Perera
Instructor
Faculty of Engineering | Quantity Surveying
Trainee Quantity Surveyor - From October 2018 to December 2018
Access Engineering PLC, Colombo 02.
Trainee Quantity Surveyor - From May 2019 to October 2019
Value Management Services, Katubedda.
Master of Philosophy, University of Moratuwa, Katubadda, Sri Lanka (Curently Reading).
Bachelor of Science (Honours) in Quantity Surveying, Liverpool John Moores University, United Kingdom (2020).
Diploma in Commercial Arbitration (2021)
Diploma in AutoCAD (2019)
Certification in Revit Architecture (2018)
Best Performance Award 2020 (SLIIT-LJMU Joint Award)
Bachelor of Science (Honours) with First Class
Dean List Recognition 2017
Best Research Poster 2020
Research Interests and Memberships
Research Interests
Construction Managment
Alternative Dispute Resolution
Construction IT
Memberships
Graduate Membership in Institute of Quantity Surveyors Sri Lanka.
Student Membership in Royal Institution of Chartered Surveyors.
Building Information Modelling
Construction Project Management
Conference Proceedings
Perera B. K. C. and Jayasena H. S. Regularities and Patterns of Construction Costs Upon Political Events in SLIIT Conference on Engineeering and Technology, year 2022, Malabe, Sri Lanka, pp.103-114, 9th - 11th of February 2022,
Welikala, D. H. N., Jayasena, H. S. and Perera, B. K.C. Level of Risk Management Knowledge Among Construction Project Managers in Sri Lanka in 10th World Construction Symposium, year 2022, Sri Lanka, pp.637-647, Ceylon Institute of Builders - Sri Lanka, 24th - 26th June 2022,
Perera, P. N. R., Wijesinghe, T. and Perera, B. K. C. Effective Methods in Collaborative Procurement System for Energy Sector Projects in Sri Lanka in FARU 2022 - 15th International Reseach Conference, year 2023, Moratuwa, Sri Lanka, pp.55-63, Faculty of Architecture Research unit, 02nd - 03rd December 2022,
Book Chapters
Andrady, P. T., Allis, C. and Perera, B. K. C. " Cost Control Techniques on the Delivery of Sustainable Construction Projects in Sri Lanka " Ranjith Dissanayake, Priyan Mendis, Kolita Weerasekara, Sudhira De Silva, Shiromal Fernando, Chaminda Konthesingha and Pradeep Gajanayake, Lecture Notes in Civil Engineering, Ed. Vol. 362, Proceedings of the 13th International Conference on Sustainable Built Environment, 2023, Springer Nature Singapore Pte Ltd, pp.205-217,