my-profile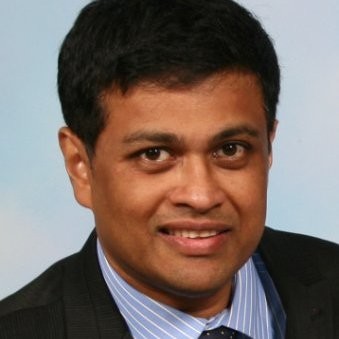 Contact
Tel: +94764688908, +94117544332
mudith.k@sliit.lk
Dr. Mudith Karunaratne
Head | Department of Materials Engineering
Faculty of Engineering | Materials Engineering
Head of Department/Senior Lecturer (2017 – date)
Department of Materials Engineering, Faculty of Engineering, Sri Lanka Institute of Information Technology (SLIIT), Sri Lanka.

Research Associate (2005 – 2017)
Department of Materials, Loughborough University, UK.

Research Fellow (2001-2004)
School of Engineering Sciences, University of Southampton, UK.

PhD candidate (1996-2001)
Department of Materials and Metallurgy, University of Cambridge, UK

Lecturer (1994-1996)
Department of Materials, University of Moratuwa, Sri Lanka
PhD in Materials Science and Metallurgy
University of Cambridge (2001)

BSc Eng (First Class Honours) in Materials Engineering
University of Moratuwa (1994)
Poster Prize winner Materials Research Day
Loughborough University, UK (2015).
Poster Prize winner
Loughborough University High-Performance Computing (HPC) facility launch (2012).
Fellow
Cambridge Commonwealth Trust (1996-1999)
Scholarship
Corpus Christi College Studentship (1996-1999)
Scholarship
Overseas Research Studentship (ORS) Award (1996-1999)
Student award
University of Moratuwa Materials Engineering Best student award Years 1992, 1993 & 1994.
Manamperi Award
Award for the best undergraduate project presented by the Sri Lanka Association for the Advancement of Science (1995).
Research Interests and Memberships
Research Interests
High temperature materials
Nickel base superalloys
9Cr steels, Materials modelling
High performance computing in materials science
Thermodynamics
Coupled thermodynamics/kinetic modelling
Diffusion in multicomponent systems
Diffusion in semiconductor materials, Si and SiGe.
Memberships
Affiliate Member
Institute of Materials, Minerals and Mining (IOM3)

Committee Member
Materials Chemistry Committee, IOM3
Energy Materials
Materials Modelling
Journal Publications
M. S. A. Karunaratne, S. Yan, R. C. Thomson, L. Coghlan, R. L. Higginson " "Modelling Carburisation in 9Cr-1Mo Ferritic Steel Tube Substrates in Experimental CO2 Atmospheres" " Corrosion Science, vol.163, Issue 2, 2020, pp.108248, 10.1016/j.corsci.2019.108248,
M. S. A. Karunaratne, S. Kyaw, A. Jones, R. Morrell, R. C. Thomson " Modelling the coefficient of thermal expansion in Ni-based superalloys and bond coatings " Journal of Materials Science, vol.51, Issue 9, 2016, pp.4213-4226, 08 February 2016, doi:10.1007/s10853-015-9554-3,
M. S. A. Karunaratne, M. A. E. Jepson, N. J. Simms, J. R. Nicholls, R. C. Thomson " Modelling of microstructural evolution in multi-layered overlay coatings " Journal of Materials Science, vol.52, Issue 20, 2017, pp.12279-12294, 17 July 2017, doi:10.1007/s10853-017-1365-2,
Ana I Martinez-Ubeda, Ian Griffiths, Mudith S. A. Karunaratne, Peter E. J. Flewitt, Charles Younes, Tom Scott " Influence of nominal composition variation on phase evolution and creep life of Type 316H austenitic stainless steel components " Procedia Structural Integrity, vol.2, 2016, pp.958-965, doi:10.1016/j.prostr.2016.06.123,
M. S. A. Karunaratne, S. L. Ogden, S. D. Kenny and R. C. Thomson " A multicomponent diffusion model for prediction of microstructural evolution in coated Ni based superalloy systems " Materials Science and Technology, vol.25, Issue 2, 2013, pp.287-299, doi:10.1179/174328408X355415,
U Hermosilla, M. S. A. Karunaratne, I. A. Jones, T. H. Hyde and R. C. Thomson " Modelling the high temperature behaviour of TBCs using sequentially coupled microstructural-mechanical FE analyses " Materials Science and Engineering A, vol.513-514, 2009, pp.302-310, doi:10.1016/j.msea.2009.02.006,
R. C. Thomson, S. Newman, G. D. West and M. Karunaratne " Microstructural evolution in coated superalloy systems " Energy Materials , vol.4, Issue 1, 2009, pp.11-16, doi:10.1179/174892310X12645184130523,
U Hermosilla, I. A. Jones, T. H. Hyde, R. C. Thomson, M. S. A. Karunaratne " Finite element modelling of development of stresses in thermal barrier coatings " Energy Materials, vol.4, Issue 3, 2009, pp.133-140, doi:10.1179/174892311X13033814430220,
R. A. Hobbs, M. S. A. Karunaratne, S. Tin, R. C. Reed and C. M. F. Rae " Uphill diffusion in ternary Ni-Re-Ru alloys at 1000 and 1100°C " Materials Science and Engineering, vol.A460, 2007, pp.587-594, doi:10.1016/j.msea.2007.01.114,
Peter Pichler, Christophe J Ortiz, Benjamin Colombeau, Nicholas EB Cowern, Evelyne Lampin, Suresh Uppal, MSA Karunaratne, Janet M Bonar, Arthur FW Willoughby, Alain Claverie, Filadelfo Cristiano, Wilfried Lerch, Silke Paul " Diffusion and activation of dopants in silicon and advanced silicon-based materials " Physica Scripta, vol.2006, Issue T126, 2006, pp.89, doi:10.1088/0031-8949/2006/T126/021,
M. S. A. Karunaratne, J. M. Bonar, P. Ashburn and A. F. W Willoughby " Suppression of boron diffusion due to carbon during rapid thermal annealing of SiGe based device materials-some comments " Journal of materials science, vol.41, Issue 3, 2006, pp.113-1016, doi:10.1007/s10853-006-6618-4,
M. S. A. Karunaratne, A. F. W. Willoughby, J. M. Bonar, J. Zhang and P. Ashburn " Effect of point defect injection on diffusion of boron in silicon and silicon-germanium in the presence of carbon " Journal of applied physics, vol.97, Issue 11, 2005, pp.113531, doi:10.1063/1.1927706,
H. A. W. El Mubarek, M. Karunaratne, J. M. Bonar, G. D. Dilliway, Y. Wang, P. L. F. Hemment, A. F. Willoughby, and P. Ashburn " Effect of fluorine implantation dose on boron transient enhanced diffusion and boron thermal diffusion in Si(1-x)/Ge(x) " IEEE Transactions on Electron Devices, vol.52, Issue 4, 2005, pp.518-526, doi:10.1109/TED.2005.844738,
Mudith SA Karunaratne, Janet M Bonar, Jing Zhang, Peter Ashburn, Arthur FW Willoughby " Diffusion of Boron in Silicon and Silicon-Germanium in the presence of Carbon " Defect and Diffusion Forum, vol.237, 2005, pp.998-1003, doi:10.4028/www.scientific.net/DDF.237-240.998,
M. S. A. Karunaratne and R. C. Reed " Interdiffusion of Niobium and Molybdenum in Nickel between 900-1300°C " Defect and Diffusion forum, vol.237-240, 2005, pp.420-425, doi:10.4028/www.scientific.net/DDF.237-240.420,
Mudith S. A. Karunaratne, Janet M. Bonar, Jing Zhang and Arthur F. W. Willoughby " Effect of Carbon on Diffusion of Boron in SiGe between 940-1050°C " MRS Proceedings, vol.809, 2004, pp.B.10.2, doi:10.1557/PROC-809-B10.2,
N. Matan, H. M. A. Winand, P. Carter, M. Karunaratne, P. D. Bogdanoff and R. C. Reed " A coupled thermodynamic/kinetic model for diffusional processes in superalloys " Acta Materialia, vol.46, Issue 13, 1998, pp.4587-4600, doi:10.1016/S1359-6454(98)00142-6,
M. S. A Karunaratne, P. Carter and R. C. Reed " Interdiffusion in the face-centred cubic phase of the Ni-Re, Ni-Ta and Ni-W systems between 900 and 1300°C " Materials Science and Engineering, vol.281A , Issue 1-2, 2000, pp.229-233, doi:10.1016/S0921-5093(99)00705-4,
M. S. A Karunaratne, C. M. F. Rae and R. C. Reed " On the Microstructural Instability of an Experimental Nickel-Based Single-Crystal Superalloy " Metallurgical and Materials Transactions A, vol.32, Issue 10, 2001, pp.2409-2421, doi:10.1007/s11661-001-0032-y,
M. S. A Karunaratne, P. Carter and R. C. Reed " On the diffusion of aluminium and titanium in the Ni-rich Ni-Al-Ti system between 900 and 1200°C " Acta Materialia, vol.49, Issue 5, 2001, pp.861-875, doi:10.1016/S1359-6454(00)00390-6,
M. S. A. Karunaratne and R. C. Reed " Interdiffusion of the platinum-group metals in nickel at elevated temperatures " Acta Materialia, vol.51, Issue 10, 2003, pp.2905-2919, doi:10.1016/S1359-6454(03)00105-8,
H. A. W. El Mubarek, J. M. Bonar, G. D. Dilliway, P. Ashburn, M. Karunaratne, A. F. Willoughby, Y. Wang, P. L. F. Hemment, R. Price, J. Zhang and P. Ward " Effect of fluorine implantation dose on boron thermal diffusion in silicon " Journal of applied physics, vol.96, Issue 8, 2004, pp. 4114-4121, doi:10.1063/1.1790063,
J. M. Bonar, S. Uppal, M. S. A. Karunaratne, A. F. Willoughby " Diffusion in SiGe: defect injection studies on Sb, As and B " Electrochemical Society Proceedings, vol.2004, Issue 7, 2004, pp.903-914,
M. S. A. Karunaratne, I. Di Martino, Sarah L. Ogden, David L. Oates and Rachel C. Thomson " Modeling of microstructural evolution in an MCrAlY overlay coating on different superalloy substrates " Metallurgical and Materials Transactions A, vol.43, Issue 2, 2012, pp.774-788, doi:10.1007/s11661-011-0897-3,
U. Hermosilla, M. S. A. Karunaratne, I. A. Jones, T. H. Hyde and R. C. Thomson " MCrAlY creep behaviour modelling by means of finite-element unit cells and self-consistent constitutive equations " Proceedings of the Institution of Mechanical Engineers, Part L: Journal of Materials: Design and Applications, vol.223, Issue 1, 2009, pp.41-51, doi:10.1243/14644207JMDA227,
M. D. Banea, L. F. M. da Silva, G. J. Collie, I. Black, L. Fratini, U. Hermosilla, M. S. A. Karunaratne, I. A. Jones, T. H. Hyde and R. C. Thomson " MCrAlY creep behaviour modelling by means of finite-element unit cells and self-consistent constitutive equations " Journal of materials: Design and Applications, vol.223, Issue L1, 2009, pp.41,
Conference Proceedings
A. Rowe, M. Karunaratne, R. C. Thomson NiCoCrAlYHf coating evolution through multiple refurbishment processing on a single crystal nickel superalloy in 7th International Conference on Advances in Materials Technology for Fossil Power Plants, year 2014, Waikoloa, Hawaii, USA, pp.412, ASM International, 22-25 October 2013 ,
Y Liu, M. S. A. Karunaratne, M. A. E. Jepson, R. C. Thomson Characterization and modelling of Ni based superalloy materials with a dual layered MCrAlY coating system in Superalloys 2012, year 2018, Seven Springs Mountain Resort, Seven Springs, Pennsylvania, USA, pp.795-802, John Wiley & Sons, Inc., Y Liu, M. S. A. Karunaratne, M. A. E. Jepson, R. C. Thomson,
Unai Hermosilla, I. Arthur Jones, Tom H. Hyde, Rachel C. Thomson and Mudith S. A. Karunaratne Finite element modelling of the development of stresses in thermal barrier coatings in 2009 International Conference on Sustainable Power Generation and Supply, year 2018, Nanjing, China, pp.1-7, IEEE, Unai Hermosilla, I. Arthur Jones, Tom H. Hyde, Rachel C. Thomson and Mudith S. A. Karunaratne,
M. S. A. Karunaratne, D. C. Cox, P. Carter and R. C. Reed Modelling of the microsegregation in CMSX-4 superalloy and its homogenisation during heat treatment in Superalloys 2000, year 2000, Seven Springs Mountain Resort, Seven Springs, Pennsylvania, USA, pp.263-272, The Minerals, Metals & Materials Society (TMS), M. S. A. Karunaratne, D. C. Cox, P. Carter and R. C. Reed,
C. M. F. Rae, M. S. A. Karunaratne, C. J. Small, R. W. Broomfield, C. N. Jones and R. C. Reed Topologically close packed phases in an experimental rhenium-containing single crystal superalloy in Superalloys 2000, year 2000, Seven Springs Mountain Resort, Seven Springs, Pennsylvania, USA, pp.768-776, The Minerals, Metals & Materials Society (TMS), C. M. F. Rae, M. S. A. Karunaratne, C. J. Small, R. W. Broomfield, C. N. Jones and R. C. Reed,
Mudith S. A. Karunaratne, Janet M. Bonar, Jing Zhang and Arthur F. W. Willoughby Effect of Point Defect Injection on B diffusion in C containing Si and SiGe in Semiconductor , year 2004, San Francisco, California, USA, pp.B8.6, Materials Research Society, Mudith S. A. Karunaratne, Janet M. Bonar, Jing Zhang and Arthur F. W. Willoughby,