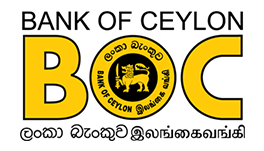 Minimum 20% of the course fee should be borne by applicant
Maximum period of the loan - course duration + 4 years (maximum)
Grace period - course duration
Up to Rs 1.0 Mn - joint and several guarantees of two persons. If above Rs. 1.0 Mn - mortgage over an immovable property
Rate of interest –
up to 5 years - monthly AWPLR + 3.0% p.a. (floor rate - 22%)
up to 7 years - monthly AWPLR + 3.5% p.a. (floor rate - 24%)
Apply jointly with parents or a guardian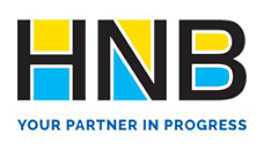 No capital repayment during the period of study.
Low interest rates.
90% Funding of the Course Fee.
No guarantors required. (Bank to decide)
Long-term repayments.
Loan can be coupled to purchase a laptop.
Special benefits for HNB Youth accountholders.
For further details please contact,
Ishara - 0761427345
Bevan - 0761427880
Tremin - 0771141605 (Kandy)
or
Log on to www.hnb.lk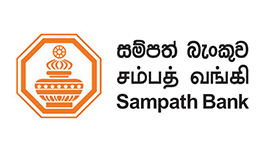 Obtaining Loan upto Rs.10.0Mn
Repayment period upto 08 years
A grace period upto 03 years
Flexible Repayment options
50% discount on the processing fee
Online banking facility free for the first year
For further details, please contact
0115406609 or Gayathrie - 0115406677
or
Log on to www.sampath.lk