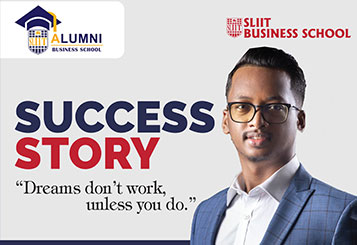 "Mr.Usaith Uwize is a sales and marketing professional with a passion for helping organizations across the globe adopt technology in their journey towards Digital Transformation. He has experience in working with some of the renowned global brands and is looking forward to excelling in his field of expertise by delivering optimum customer value and co-creating greater social impact. His ambition is to work for some of the top Fortune 500 technology companies that lead to strategic roles specializing in growth and marketing."
Meet, Mr. Usaith Uwize a proud alumni member of SLIIT Business School on 23rd September at 6pm!
Click the link below to join us and witness the success story!
Join Zoom Meeting
https://zoom.us/j/96780948352
Meeting ID: 967 8094 8352
Passcode: 738585