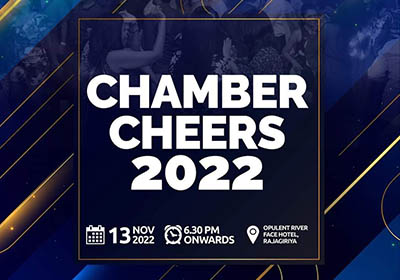 The "Chamber Cheers 2022", organizing by the Alumni Association of SLIIT Business School will be held on 13th November 2022!
The aim of this event is to provide the participants with an opportunity to enjoy and strengthen relationships among the Alumni members, and current BM students.
Join this grand gathering to gather wonderful memories!
More info:
Contact SBS Alumni President, Mr. Kasun Caldera on +94 713 252 172
For registration: https://docs.google.com/forms/d/e/1FAIpQLSfVOhoMMtFSX8sQ23U84nec1lTwrdCR-ocx-f4a5PFoJjivPQ/viewform
For the latest updates: https://www.facebook.com/Alumni-of-SLIIT-Business-School-160413621212878/