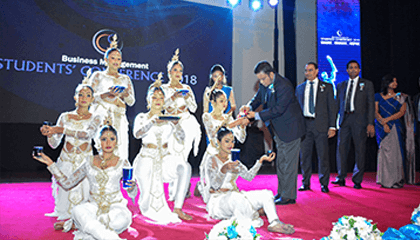 The "Business Management Students' Conference 2018" organized by the SLIIT Business School Students' Community was held on 2nd of August 2018 from 9.00 a.m. onwards at SLIIT Main Auditorium for the 12th consecutive year.
This was an excellent opportunity to build a common platform for Business Management undergraduates SLIIT to work together to enable the leaders in both Business and Technology to provide an insight to the current job market and the recent economic developments.
IMAGINE | INNOVATE | INSPIRE was the theme of the conference and this was focus on "Hustling for reality".