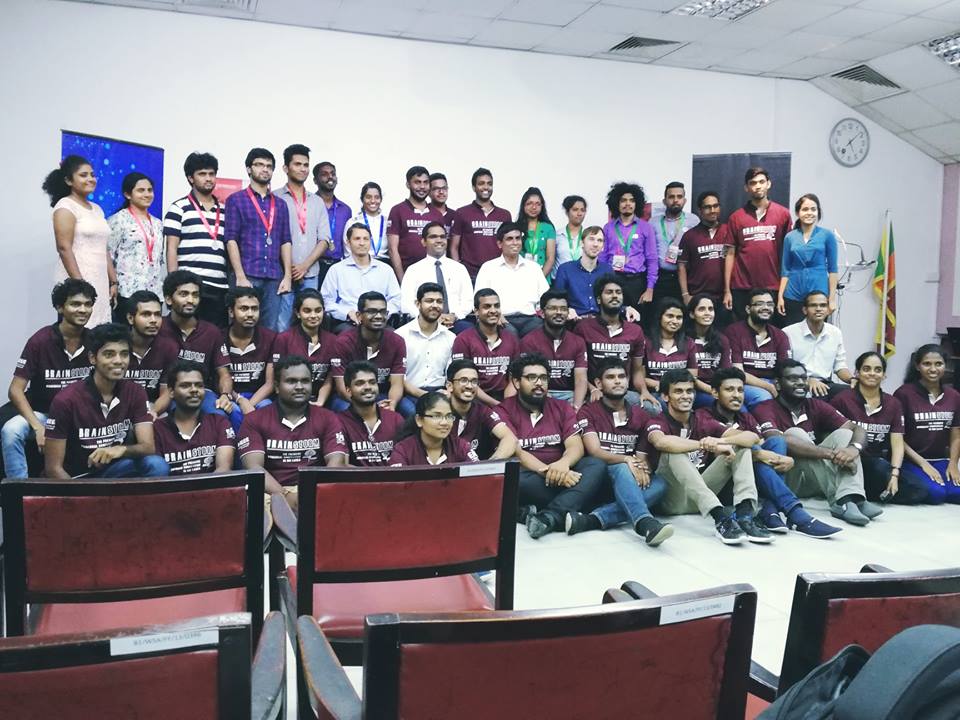 AD-Mini won the Bronze Medal in Brainstorm 2018 held on 5th October 2018 at Wimalasurendra Auditorium, The Institution of Engineers Sri Lanka (IESL).
AD-Mini is an application developed as a final year research project by a group of students following BSc Hons. in Information Technology (Specialization in Information Systems Engineering) in Faculty of Computing, Sri Lanka Institute of Information Technology. The group is led by D. Shanilka Deshani Weerakoon along with J.D.S. Yasith Dissanayake, W.D. Malaka Buddhimal Shanthakumara and W. Prasansanee Madhushika Thilakasiri. The project is supervised by Ms. Chathurangika Kahandawaarachchi a Lecturer attached to the Department of Information Systems Engineering, Faculty of Computing. Furthermore, AD-Mini is clinically testing under the supervision of Dr. Harsha Gunasekera, Consultant Neurologist, Sri Jayewardenepura Teaching Hospital and Prof Ranil De Silva, Department of Anatomy, Faculty of Medical Sciences, University of Sri Jayewardenepura.
Brainstorm 2018 is the premiere biomedical completion in Sri Lanka, organized by the IEEE Engineering in Medicine and Biology Society (EMBS) Student Branch Chapter attached To University of Moratuwa. There were teams representing University of Moratuwa, University of Colombo, University of Peradeniya, University of Kelaniya, University of Ruhuna and Sri Lanka Institute of Information Technology.
Prof Jennifer Perera, Dean/ Faculty of Medicine, University of Colombo, Dr. Simon Kappel, University of Moratuwa, Dr. Nuwan Dayananda, Senior Lecturer, Department of Telecommunication Engineering, University of Moratuwa, Mr. Heminda Jayaweera, Co-founder, Director, Venture Frontier Lanka and Dr. Anjula De Silva, Faculty Advisor, IEEE EMBS, University of Moratuwa were among the judges.