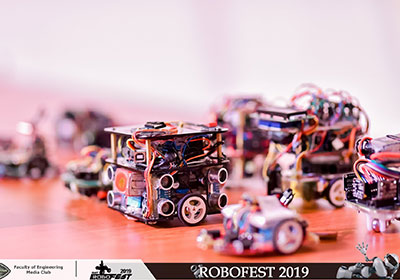 This year's highly anticipated Robofest competition saw more than 130 school and 30 university registrations. Organised by SLIIT's Department of Electrical and Electronic Engineering, this year's Robofest event was yet again focused on the potential of tomorrow's inventors, from 3 different categories: School, University, and Open.
Competing in teams of 5 members, participants are required to come up with innovative and practical ways of exercising theories and practices in the world of robotics, applying them to the project in question. This year the project was curated based on the micro-mouse challenges, where participants were required to build a miniature robot that could get through a maze and reach its final destination within the shortest time.
As has been in past years, competition was fierce and saw many intriguing and novel concepts come to life. The winners took home the Gold, Silver and Bronze trophies, as well as valuable cash prizes. Additionally, all participants are presented with an opportunity to showcase their talents and bring their ideas to the real world.
The winners of this year's participants from the School category are Neon – Kuliyapitiya Central, Omega 2 – D.S. Senanayake college and Deathend – Ranabima Royal college, and the winners of the University category are Speedy 2.0 – University of Moratuwa, Roadster – University of Moratuwa, and KARR – University of Peradeniya.