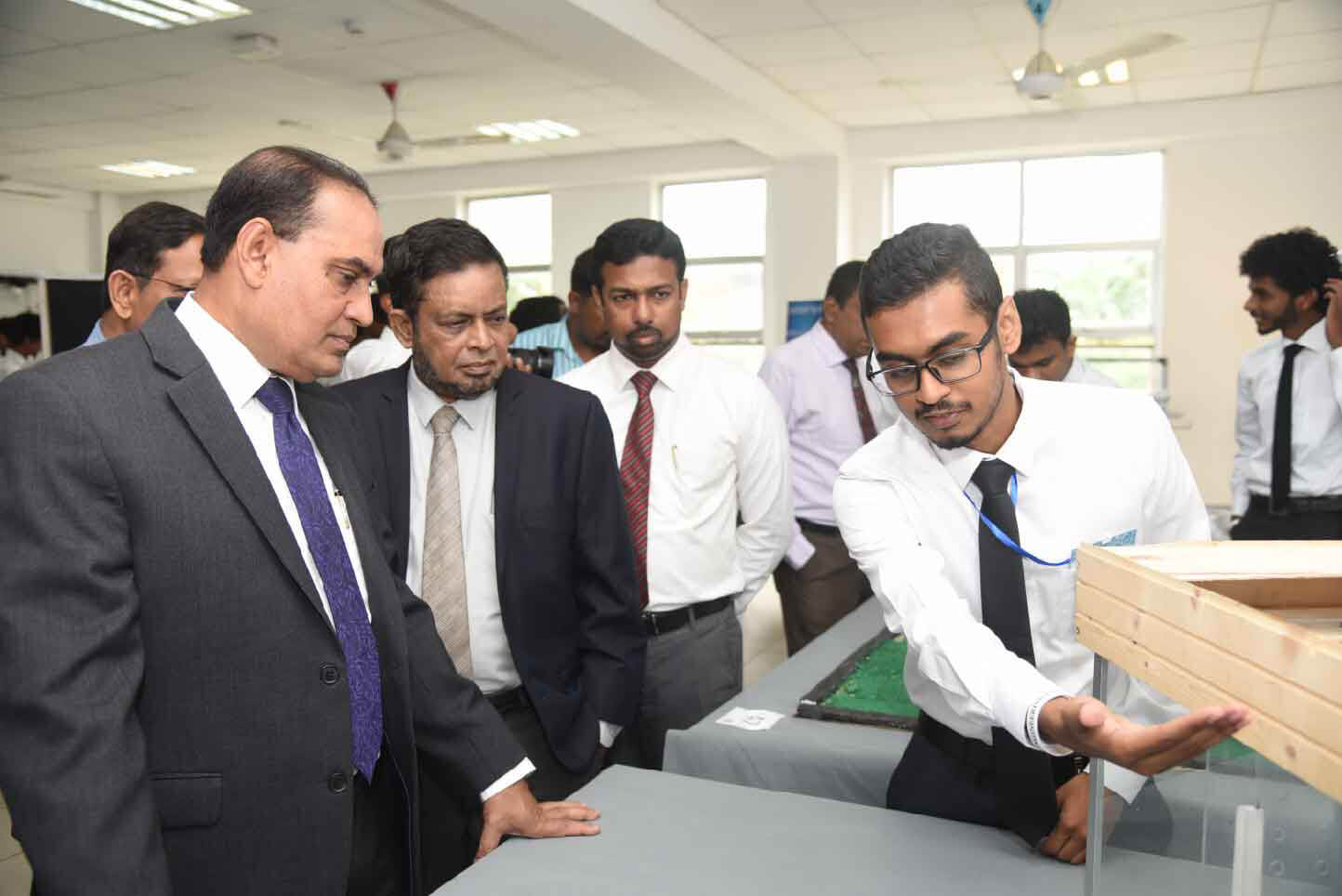 The Faculty of Engineering at SLIIT presented the Young Engineering Expo 2018 for the fourth consecutive year on the 11th of July at the Faculty of Engineering, Malabe Campus. The exhibition provided budding young first year engineering undergraduates an inspiring opportunity to showcase their answers to real-world industrial problems through a wide range of innovative solutions. Over 400 students were showcase their work numbering over 100 carefully crafted exhibits guided by Madhawa Herath and the Senior Lecturer in Charge of the 1st year, Prof. Chandana Perera. The participants attended a pre-Expo workshop which showed them how to build a robot, games to build their skills and equipped them with many other emerging technological skills.
Many industry specialists from corporate organizations attended to witness young talent that demonstrate great potential in conceptualizing and implementing technical solutions using theoretical knowledge.
The Chief Guest who was Prof. Lalith Gamage, Vice Chancellor and the CEO of SLIIT while the Guest of Honour was Prof. Lakshman Ratnayake, Chairman of SLIIT. The presence of the Deans of all the Faculties together with academic staff were also enrich the occasion.
Embed :