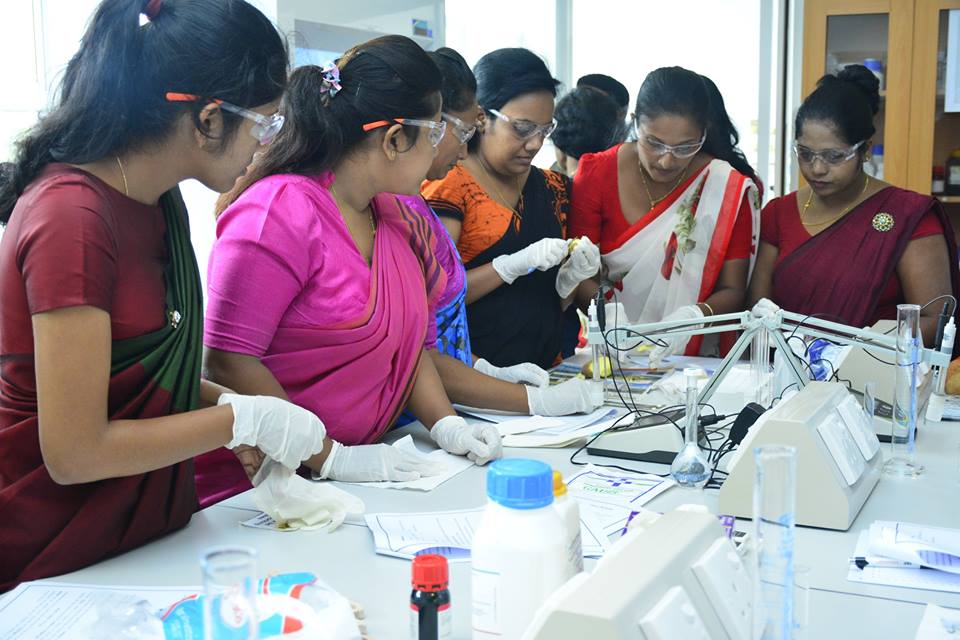 The One Day Workshop on Biology, Chemistry, Physics & English Language  was organized by the Faculty of Humanities and Sciences of SLIIT at the SLIIT Campus premises.
Secondary school teachers from both national and private schools attended these programmes to gain hands on experience on laboratory experimentation through this workshops.
These workshops were conducted by SLIIT lecturers including Prof. Denzil Rosa, Senior Professor and Consultant,  Prof. Colin Peiris, Director Academic Development and Quality Assurance, Prof. Sriyani Peiris, Emeritus Professor University of Peradeniya, Dr. Charitha Jayaruk, Senior Lecturer under the guidance of Dr. Malitha Wijesundara, Dean, Faculty of Humanities and Sciences.
These workshops are carried out as Corporate Social Responsibility activities to uplift the standards of private/public school teachers of Sri Lanka.