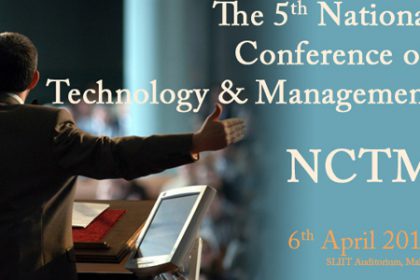 The Fifth National Conference on Technology & Management (5th NCTM), held at SLIIT Auditorium, Malabe Campus, New Kandy Road, Malabe on 06th April 2016.
5th NCTM was the foremost conference focused on the key aspects of Information Technology, Engineering, Management and the related disciplines which will have a far reaching impact.
The 5th NCTM was an open forum for academics and industry professionals to discuss the latest issues and the progress in the field of IT, Engineering and Management. In addition, the conference published a collection of high quality research papers in the 5th NCTM Proceedings. The conference, its publications and the associated chain of events were expected to trigger further research and technology improvements in important subject areas.