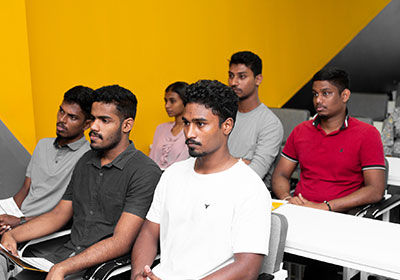 SLIIT recently wrapped up its highly successful International Open Day, which took place at the New Academic Building Complex on the 23rd of September. This event proved to be an exceptional opportunity for students to connect with our distinguished lecturers and university representatives on a personal level.
One of the highlights of the day was the engaging Q&A session with representatives hailing from prestigious institutions such as the University of Queensland, Liverpool John Moores University, and Manchester Metropolitan University. This forum provided attendees with invaluable insights as they interacted with these knowledgeable experts, who offered expert guidance to the eager students.
We extend our heartfelt appreciation to all those who participated, contributing to the remarkable success of this event. It is a testament to the enthusiasm of our students for learning and personal growth, as well as a tribute to the dedication and expertise of our esteemed lecturers.