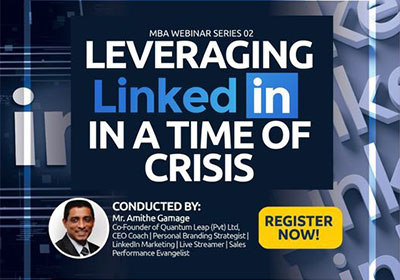 Learn how to utilise LinkedIn effectively in times of crisis. A free webinar presented by Mr. Amithe Gamage, a personal branding strategist and expert in sales performance on LinkedIn and other platforms.
Date: July 10, 2022
Time: 09.30 a.m. to 10.30 a.m.
Platform: Zoom
Register here: https://forms.gle/Dne9UujixnQc8MX97
SLIIT, the Future Awaits You!