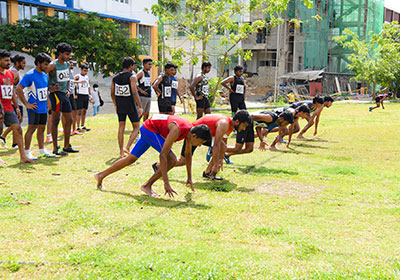 SLIIT Open Athletics Championship 2022 which was held on the 25th & 26th of April at the SLIIT playground was organized by the Physical education & Sports unit. This Annual Athletics Championship consists of events in track and field. More than 200 athletes took part in the tournament and performed exceptionally. Few talented athletes obtained colour awards in throwing and running events.
The objective of this tournament was to emphasize students to take part in athletics in order to improve their spirit of sportsmanship.
The SLIIT Athletics team has given titan support in order to make this event a success.