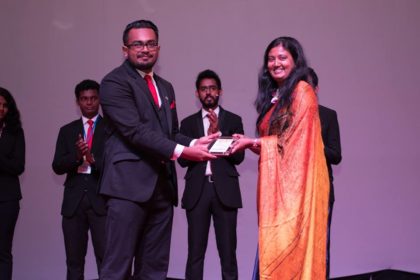 #speakUP2018 organized by the SLIIT Gavel Club was held on 18th May 2018 at the SLIIT Main Auditorium.
Chathura Samaraweera from the Faculty of Engineering Students Community became the #Champion, Aashcharya Vidyalankara from The William Angliss Students Sri Lanka Management became the runner up, Navodi Wickramaarachchi from the faculty of business was voted as the most popular speaker.
Chief guest -Lonali Rodrigo – Sustainable Fashion Designer, Founder and the Lead Designer at House of Lonali, Guest speech by- Adhisha Gammanpila : co-founder of SurfEdge on #Entrepreneurship and the Power of Communication.