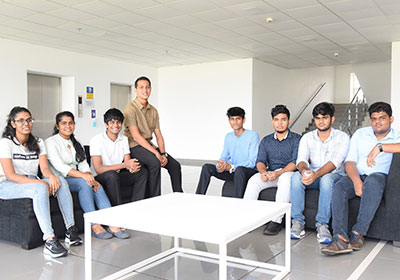 𝗨𝗻𝗶𝘃𝗲𝗿𝘀𝗶𝘁𝘆 𝗼𝗳 𝗤𝘂𝗲𝗲𝗻𝘀𝗹𝗮𝗻𝗱 𝗶𝗻𝗮𝘂𝗴𝘂𝗿𝗮𝘁𝗲𝗱 𝘁𝗵𝗲𝗶𝗿 𝗻𝗲𝘄 𝗯𝗮𝘁𝗰𝗵 𝗼𝗳 𝘀𝘁𝘂𝗱𝗲𝗻𝘁𝘀 𝗶𝗻 𝗦𝗿𝗶 𝗟𝗮𝗻𝗸𝗮 𝘄𝗶𝘁𝗵 𝗦𝗟𝗜𝗜𝗧
The Inauguration Ceremony for the new batch of University of Queensland Programmes at SLIIT was successfully held on 20th June 2022 with the participation of new students and their parents.
The Deputy Vice-Chancellor (Academic) at SLIIT warmly welcomed students and parents. This was followed by speeches by Dean – Faculty of Engineering, Dean School of Business and Dean International.
Students were also given a virtual campus tour to the University of Queensland and a physical campus tour at SLIIT by the SLIIT International Programmes Unit.