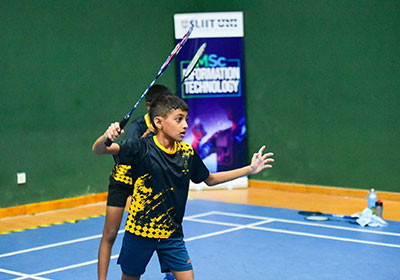 The SLIIT SHUTTLEBUDS Badminton Tournament 2022, organized by SLIIT Badminton team in collaboration with the Physical Education and Sports Unit, concluded on a high note on 8th January 2023 at SLIIT University, Malabe.
The tournament took place from January 2 to January 8, 2023. The preliminary round matches of the tournament were held at the Mercantile Badminton Association Courts (MBA), Colombo 07. And the final matches of the tournament were held at SLIIT Badminton Indoor Stadium on the 06th and 08th of January.
The tournament was held focusing on boys and girls of age groups under 11,13 and 15 and university team categories. More than 500 sportspersons representing school-age groups and more than 200 sportspersons representing universities took part in the tournament.
The host SLIIT team managed to win both the men's and women's championships in the university categories.
More Photos: Click Here