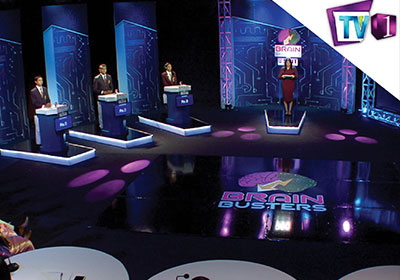 Winner of Episode 2 of Brain Busters Season 2 with SLIIT
Congratulations to to K. Ileesha Kethaki Kulathilake of Pushpadana Girls' College, Kandy for winning the Second Episode of Brain Busters with SLIIT Quiz programme on TV1.
The contestants of this episode were from Pushpadana Girls' College, Kandy, Maliyadeva College – Kurunegala and Ranabima Royal College – Kandy. Contestants were selected from over 3000 school students from preliminary rounds held island-wide.
Dr. Malitha Wijesundara – Dean SLIIT Faculty of Humanities and Sciences delivered an inspirational speech to the audience and the participants.
Ms. Mano Weligodapola-Head | Department of Business Management , SLIIT Business School, Ms. Asangi Jayasinghe- Senior Manager Business Development, SLIIT and Mr. Dharashana Wijesinghe – Assistant Director Education from Ministry of Education, Sri Lanka were the Panel of Judges at this round. This is an initiative of Business Development Division of SLIIT.