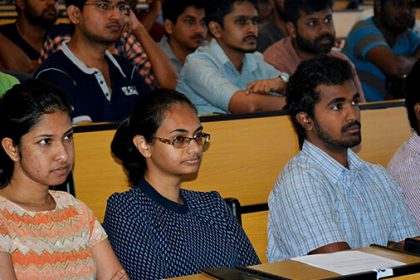 During her illustration of 43 Years her expertise in the field of environment engineering-in academia and engineering industry. her contributions to teaching, research, academic administration at the University of Moratuwa and multiple other academic/research/expert/ professional institutes and panels are just as well known as her leadership in providing solutions to real world issues requiring engineering input.
Prior to becoming the president of IESL, she has served at numerous positions within the IESL ranging from being Chairpersons of the Civil Engineering Sectional Committee and the Women Engineers Forum (WEF), to council member representing fellows and vice president of IESL.
SLIIT NextStep Intensive Career Guidance Program 2017 for Faculty of Engineering For More Gallery.
Click Here