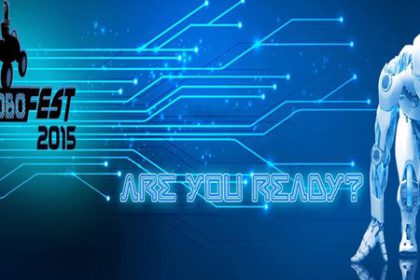 ROBOFEST is the annual robotic competition organized by the Faculty of Engineering of Sri Lanka Institute of Information Technology.
The competition was first held in 2010, where only students of Sri Lanka Institute of Information Technology were encouraged to participate. In 2011, the competition was expanded so that interested students from all around the country could participate in the competitions. Since then, ROBOFEST has been open to school and undergraduate students island-wide and this year, the competition will be held for the 6th consecutive time in 2015.
The keen interest of students from all around Sri Lanka to participate in the competition showed the impact that ROBOFEST has had in many young minds during the past few years, opening a whole new path in students lives to the world of robotics. All enthusiastic school students and undergraduates are welcome to participate in our event!
The finales will be held on 10th & 11th September 2015 at SLIIT Malabe Premises.