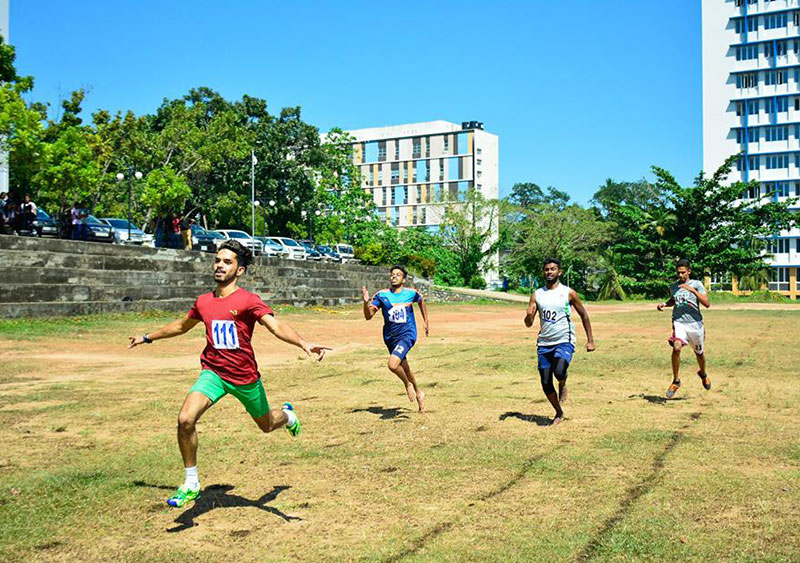 "Freshers Athletic Carnival 2019"
Annual Freshers Sports Day was held on 4th January 2019 at SLIIT Ground. The main objective of the event was to encourage students to participate in the SLIIT sports program.
Students participated at individual events such as 75m, 200m, 800m and team events such as 50m relay, 75m relay, 100m relay, medly relay, a Mix relay.