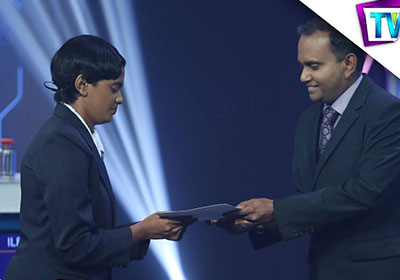 Congratulations to K. Ilsha Kethaki Kulathilaka of Pushpadana Balika Vidyalaya- Kandy for winning the Eighth Episode of Brain Busters with SLIIT Quiz programme on TV1.
The contestants of this episode were Mahanama College-Colombo, Sujatha Balika Vidyalaya-Matara,Pushpadana Balika Vidyalaya- Kandy. These contestants were selected from over 1000 school students from preliminary rounds held island-wide.
Dr. Malitha Wijesundara-Dean-Faculty of Humanities & Sciences- SLIIT , Ms. Asangi Jayasinghe – Senior Manager -Business Development- SLIIT and Mr. Dharashana Wijesinghe – Assistant Director of Education from Ministry of Education were the Panel of Judges at this round. This is an initiative of Business Development Division of SLIIT.