my-profile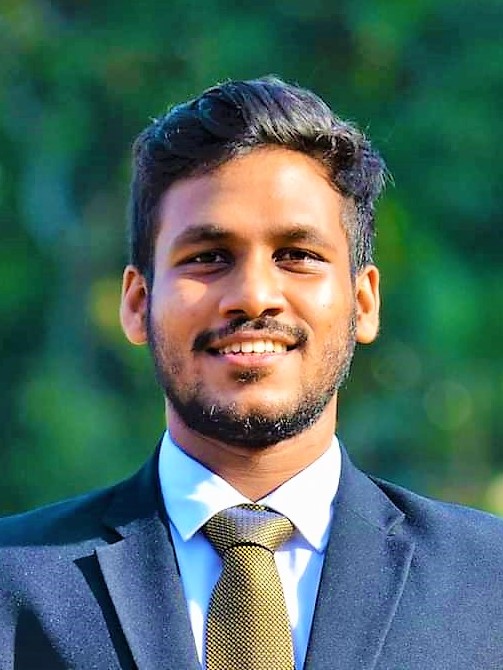 Contact
+94 712 532 225
kethaka.g@sliit.lk
Mr. Kethaka Galappaththi
Lecturer
Faculty of Business | Information Management
Kethaka Galappaththi is a Lecturer at the Department of Information Management, SLIIT Business School, SLIIT. Before joining SLIIT, he worked at IFS, as a Business Systems Analyst and a Consultant in Supply Chain Management and Sales. Moreover, he completed the undergraduate internship at GAC Marine Ltd, which is a subsidiary of McLarens Group of Companies.
He attended C-Blue Training Program in Shenzhen, China organized by CMPort and Transport Management Institute, Ministry of Transport, China. He was also a member of 6-month 'Supply Chain Lead' programme held by Unilever Sri Lanka.
Mr. Galappaththi obtained a BSc. (Honours) degree from Faculty of Engineering, University of Moratuwa, with a First Class. Having completed three stages in CIMA, he possesses an Advanced Diploma in Management Accounting (Adv Dip in MA).
First Class Honours, Bachelor of Science (Transport and Logistics Management) Degree - Faculty of Engineering, University of Moratuwa
Advanced Diploma in Management Accounting (Adv Dip in MA) - CIMA
Best Undergraduate Research Award at the Research for Transport and Logistics Industry (R4TLI) 2018 conference
Dean Listed for 5 Semesters out of 8 Semesters during Bachelor's degree
Research Interests and Memberships
Research Interests
Transport Psychology
Air Traffic Management
Supply Chain Management
Transport Planning
Memberships
Member (MILT) of the Chartered Institute of Logistics and Transport (CILT)
A research on Air Traffic Route Planning
Journal Publications
Conference Proceedings
K Galappaththi, OK Herath, YM Bandara Assessing the Psychological Responses of Drivers to Flashing Amber Lights in 3rd International Conference on Research For Transport and Logistics Industry (R4TLI 2018), year 2018, Colombo, pp.81-86, Sri Lanka Society for Transport & Logistics (SLSTL), 7th July 2018,
K Galappaththi, V Adikariwattage Multi Criteria Decision Support Tool for Planning Intermediate Waypoints for En-Route Air Traffic Routes in 24th ATRS World Conference, year 2021, Sydney, Australia, Air Transport Research Society (ATRS), 29th August 2021,