my-profile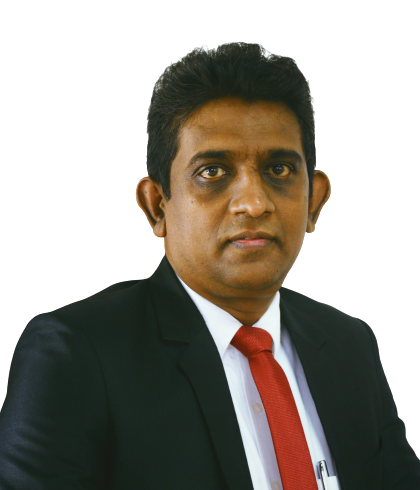 Contact
+94773279826
krishantha.w@sliit.lk
Dr. Krishantha Wisenthige
Senior Lecturer (Higher Grade)
Faculty of Business | Business Management
Krishantha Wisenthige is a lecturer, trainer and consultant with extensive experiences in the areas of Entrepreneurship Development, International Business, Small & medium Enterprises (SMEs) Development, Social Entrepreneurship and Business Strategy, Business Modeling & Business Planning. Currently, he is a Senior Lecturer (Higher Grade) in SLIIT Business School, Sri Lanka Institute of Information Technology, Malabe, Sri Lanka.
Krishantha has served as the Entrepreneurship Development Consultant of PricewaterhouseCoopers (PWC), Sri Lanka and as a Manger, Deputy Director and Head of Department of Federation of Chambers of Commerce and Industry of Sri Lanka (FCCISL). He has also served as the country representative of Commonwealth Asia Young Entrepreneurs Alliance, Executive Committee Member SAARC Chamber of Commerce, Executive Committee Member & Treasurer of US-Sri Lanka IVLP Alumni Association and currently serving as a Member of the Executive Council of Federation of Chambers of Commerce and Industry of Sri Lanka (FCCISL) and member of Institute of Service Management Sri Lanka.
Krishantha is a recipient of US Government Scholarship of International Visitors Leadership Program (IVLP) to study Small Business Management in USA, Chinese Government Scholarship for Doctoral Studies, Government of Japan Scholarship through Japan International Cooperation Agency (JICA) as well as government of Netherlands scholarship for a one year study programme of Export Marketing and Management.
12/2021 to date – Senior Lecturer (Higher Grade), Faculty of Business, Sri Lanka Institute of Information Technology (SLIIT), Sri Lanka
01/2019 to 12/2021 - Team Leader cum Entrepreneurship Development Consultant of PricewaterhouseCoopers (PWC), Sri Lanka
02/2011 to 06/2013 - Head, Federation of Chambers of Commerce and Industry of Sri Lanka (FCCISL)
01/2008 to 01/2011 - Deputy Director, Federation of Chambers of Commerce and Industry of Sri Lanka (FCCISL)
07/2004 to 12/2007 -Manager, Regional Development, Federation of Chambers of Commerce and Industry of Sri Lanka (FCCISL)
07/2002 to 07/2004 -Manager, Planning and Monitoring, Sarvodaya Economic Enterprise Development Services (Gte) Ltd., Sri Lanka
Doctor of Philosophy (Ph.D), School of Management, Wuhan University of Technology, China, 2017
Master of Business Administration (MBA), University of Peradeniya, Sri Lanka, 2011
B.Sc.(Agriculture), University of Peradeniya, Sri Lanka, 2001
Chinese Government Scholarship for Doctoral Studies, Wuhan University of Technology (WHUT), 2014
US Government Scholarship, Small Business Management, 2008
Government of Netherlands Scholarship, Export Marketing and Management, 2007
Japanese Government Scholarship, Professional Chamber Management and Administration, 2007
Research Interests and Memberships
Research Interests
Small and Medium Enterprise (SME)
Entrepreneurship
Enterprise Competitiveness
Social Entrepreneurship
Green / Sustainable Business
Business Sratergy, Modeling and Business Planning
Business Networking and Social Capital
Enterprise Policy & Institutional Support Systems
Agro Entreprenurship & Agribusiness
Memberships
Member, Institute of Service Management, Sri Lanka
Member, Executive Council, Federation of Chambers of Commerce and Industry of Sri Lanka (FCCISL)
Journal Publications
Wisenthige, K., Guoping, C. " Firm Level Competitiveness of Small and Medium Enterprises (SMEs): Analytical Framework Based on Pillars of Competitiveness Model " International Research Journal of Management, IT and Social Sciences, vol.02 , Issue 09, 2016, pp.51-56,
Wisenthige, K., Guoping, C. " Framework for Analysis of Business Competitiveness of Small and Medium Enterprises (SMEs) " Manager Journal, vol.03 , Issue 03 , 2016, pp.87-89,
Conference Proceedings
Wisenthige, K. Level of Cooperation of Inter-Organizational in New Product Innovations in Sri Lankan Manufacturing Sector SMEs in 12th International Conference on Innovation and Management, year 2015, Wuhan, China, pp.485-491, Wuhan University Press , November 20-22,
Wisenthige, K. Development of Analytical Framework for SME Competitiveness Based on Competency Approach in 13th International Conference on Innovation and Management, year 2016, Luala Lumpur, Malaysia , pp.79-83, Wuhan University Press, November 28-30,
Conference Presentations
Wisenthige, K. " Level of Cooperation of Inter-Organizational in New Product Innovations in Sri Lankan Manufacturing Sector SMEs Presentation, at Wuhan, China , 2015