my-profile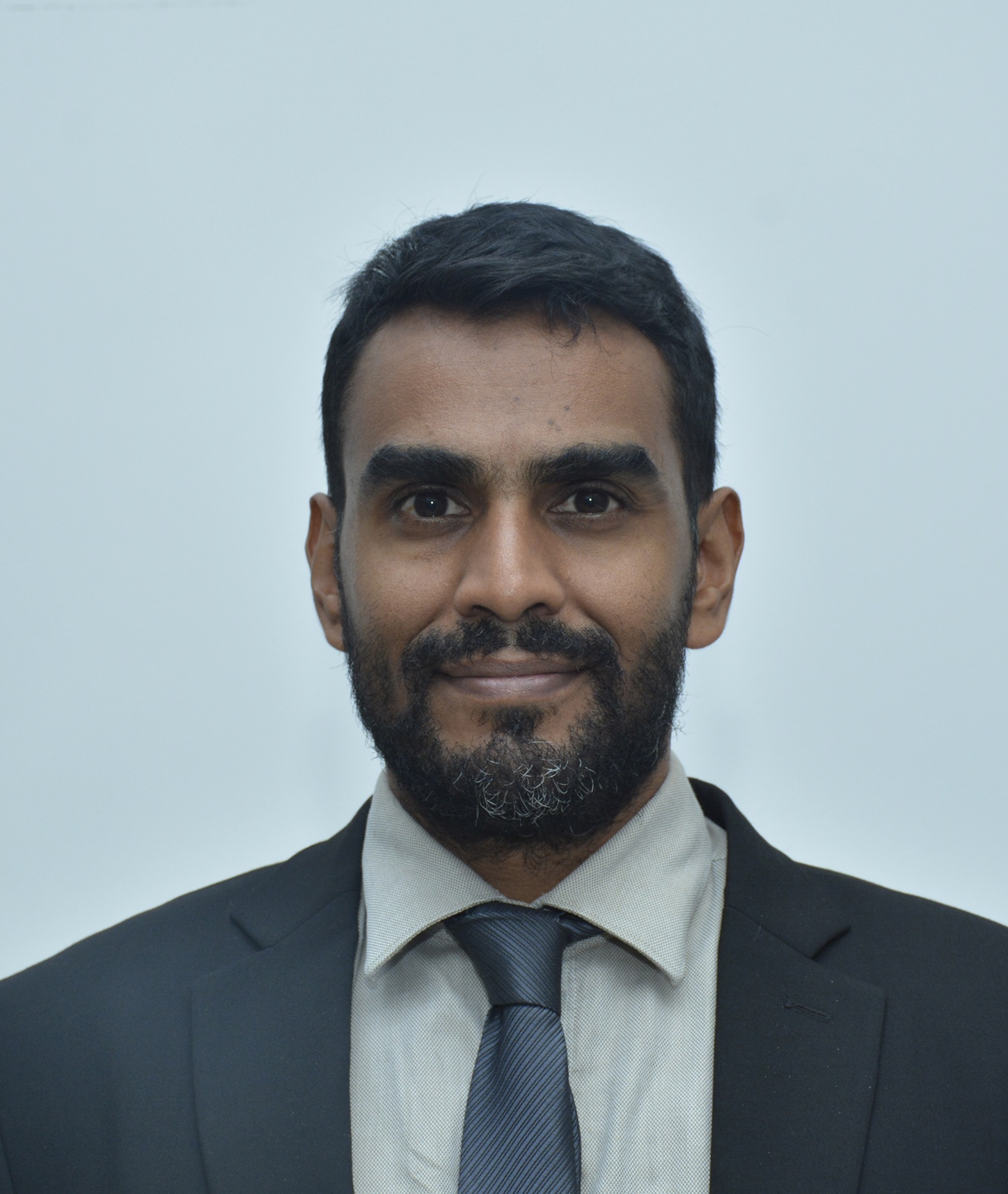 Contact
Extension 4605
ranjiva.m@sliit.lk
Dr. Ranjiva Munasinghe
Assistant Professor
Faculty of Business | Information Management
CEO/Director, MIND Analytics & Management. April 2018 -
Head of Delivery, Gestetner of Ceylon PLC - KPO Division. September 2016 - March 2018.
CEO/Managing Director, Argyle X (Pvt.) Ltd. May 2014 - March 2018.
Lecturer, Colombo University - MSc. Financial Mathematics. July 2010 - July 2014
Vice President - Quantitative Services, Moody's Analytics (legacy Amba Research). October 2006 - May 2014.
Teaching Assistant, University of Warwick - Mathematics Department. October 2001 - June 2006.
CQF (Certificate of Quantitative Finance) with Distinction, June 2010
PhD Mathematics, University of Warwick, UK; July 2006 Main Research Area: Reaction-Diffusion Systems
MA Mathematics, Cambridge University, UK, June 2000
BSc. Mathematics & Physics (First Class Honours), University of Warwick, UK; July 1999
Research Interests and Memberships
Research Interests
Numerical Methods & Algorithms for Data Science & Analytics
Data Fitting/Function Approximation/Interpolation & Extrapolation

Cubic Spline Interpolation
Spline Regression
Rational Function Interpolation
Renormalization Methods

Analysis of Fat-Tailed Data

Fitting Linear Regression Models with Fat Tailed Data

Algorithmic Strategies for Investments/Games

Ergodic Processes
Kelly Criterion
Jensen Inequality

Information Theoretic Statistical Inference
Memberships
Please refer to Research Interests section.
Journal Publications
Ranjiva Munasinghe, R. Rajesh, Roger Tribe, O. Zaboronski " "Multi-Scaling of the n-Point Density Function for Coalescing Brownian Motions" " Communications in Mathematical Physics, vol.268, Issue 3, 2006, pp.717-725, 10.1007/s00220-006-0110-5,
Ranjiva Munasinghe, R. Rajesh, O. Zaboronski " "Multiscaling of correlation functions in single species reaction-diffusion systems" " Physical Review E, vol.73, Issue 5, 2006, 10.1103/PhysRevE.73.051103,
Books
Ranjiva Munasinghe " Large Fluctuation Effects in Low Dimensional Reaction-Diffusion Systems." University of Warwick, 2006,