my-profile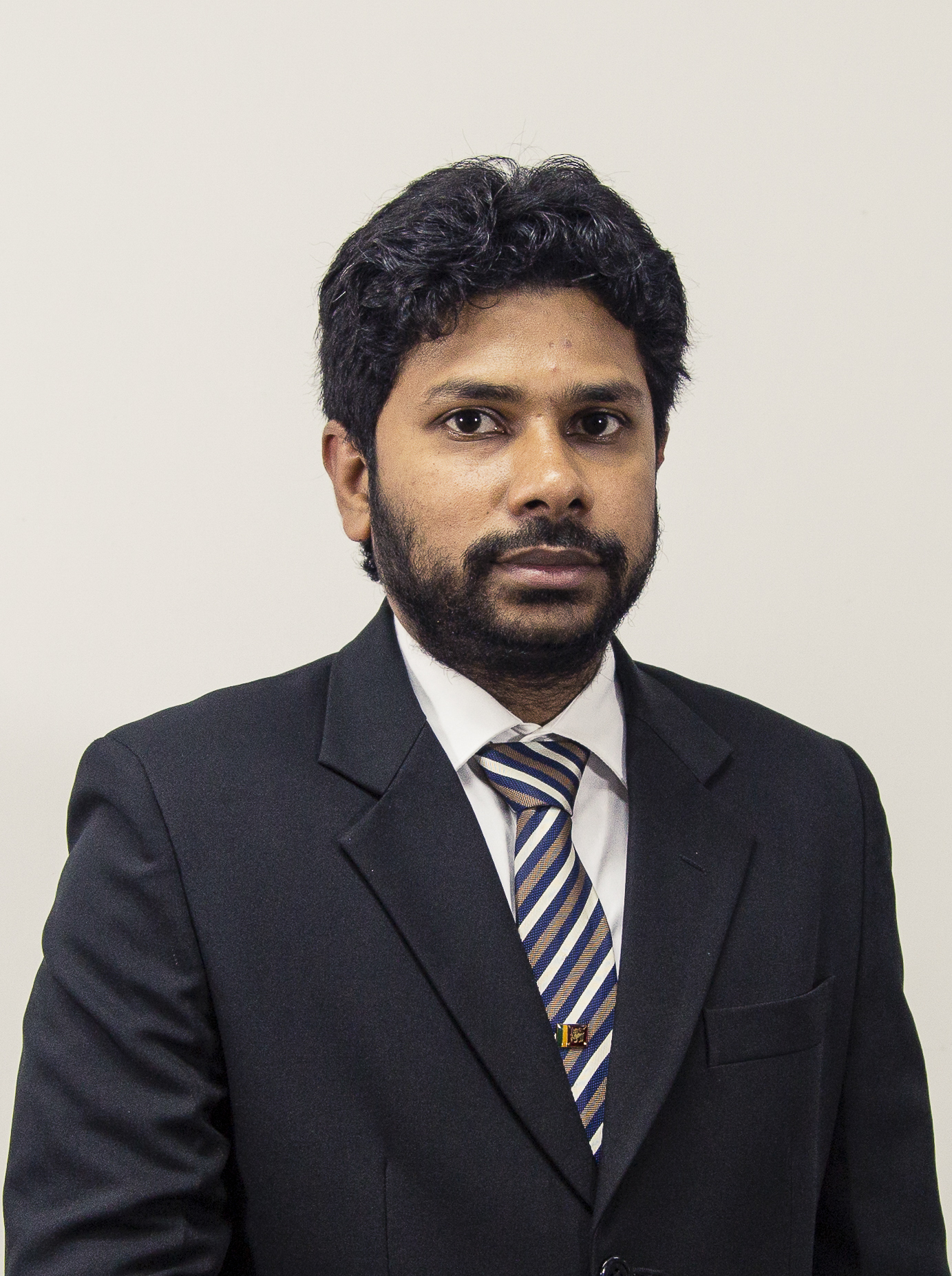 Contact
janaka.w@sliit.lk
janaka.w@sliit.lk
Dr. Janaka Wijekoon
Assistant Professor
Faculty of Computing | Computer Systems Engineering
To be a Researcher and a Lecturer in a reputed and well established University as a Fully Qualified Academic who faces challenges in the context of creating the avenue for a prospective future whilst providing the maximum contribution to the development of the world in the capacity of a hard working team member, with special attention to adapting to the policies, procedures, and rules and regulations of the Organization.
Ph.D. in Engineering, - Keio University, Japan
M.Sc. in Engineering, - Keio University, Japan
B.Sc. (Spec.) (Hons.) (First Class) in Information Technology - Sri Lanka Institute of Information Technology (SLIIT), Sri Lanka
Two pending patents (Arts are been examined by the NIPO
Merit Award for the Project CropMedic+ at APICTA'19 (Technology Category)
Brons Award for the Project CropMedic+ at NBQSA'19 (Technology Category)
Gold award for project "iChair" at SLIoT challenge
1st Runner-up for the Project "iChair" at SLIIT Codefest'18
Merit award for Project "iChair" at NBQSA'18
Journal of Information Processing specially selected paper award for the paper entitled Effectiveness of Service-oriented Router for ISP-CDN Collaboration.
Awarded the Keio University Ph.D. research grants for the doctoral student for the selected research proposals in the Graduate School of Computer Science.
Awarded a Research Grant from Keio Leading-edge Laboratory of Science and Technology
Government of Japan (Monbukagakusho: MEXT) Scholarship
Bronze medal for "Advance Remote PC Management Suite" - Annual Research Symposium, SLIIT
Merit Awarded for "Advance Remote PC Management Suite" by being nominated as one of the eight best research projects of Sri Lanka - National Best Quality Software Awards, Sri Lanka
Research Interests and Memberships
Research Interests
Smart Community including Smart transportation, and Smart hospitals, Smart Agriculture, Smart Education.
Human and Nature sustainability
Network Function virtualization towards to the collaborative smart community
DNS for future networks
Network routing for collaborative network architecture
Network simulator design and implementations
Memberships
MIEEE, MACM, MCSSL, MIEEJ, MIPSJ
1. Smart Agriculture System for disease prediction and forecasting.
2. IoT network for a foreseeable solution to avoid human-elephant conflict.
3. Complimentary ride sharing as a foreseeable solution for traffic congestion
4. Smart Water bottle.
5. Smart Detection of the COVID'19 patents
Journal Publications
- Janaka Wijekoon, Divya Amunugama, Hiroaki Nishi " On the effectiveness of using network device state information for network path selection " Procedia Computer Science, vol.130, 2018, pp.134-141,
- Janaka L. Wijekoon and Erwin H. Harahap and Rajitha L. Tennekoon and Hiroaki Nishi " Effectiveness of Service-oriented Router for ISP-CDN Collaboration " Special Issue of collaboration supports and network services for diverse and inclusive society Journal of Information Processing, vol.25, 2017, pp.45-55,
- Janaka L. Wijekoon, Erwin H. Harahap, Rajitha L. Tennekoon, Hiroaki Nishi " How can a Service-oriented Router Merge with CDN? " IEEJ Transactions on Electronics, Information, and Systems (C), vol.136, Issue 8, 2016, pp.1172-1179,
- Janaka L. Wijekoon, Erwin H. Harahap, Shinichi Ishida, Rajitha L. Tennekoon, Hiroaki Nishi " Router-based Content-aware Data Redirection for Future CDN Systems " International Journal of Computer Network and Information Security(IJCNIS), vol.6, Issue 7, 2015, pp.1-10,
Journal Publications Under Review
Rajitha Tennekoon, Janaka Wijekoon, and Hiroaki Nishi, Member, IEEE " On the Effectiveness of IP-Routable Entire-Packet Encryption Service over Public Networks " IEEE Access, Under Review