my-profile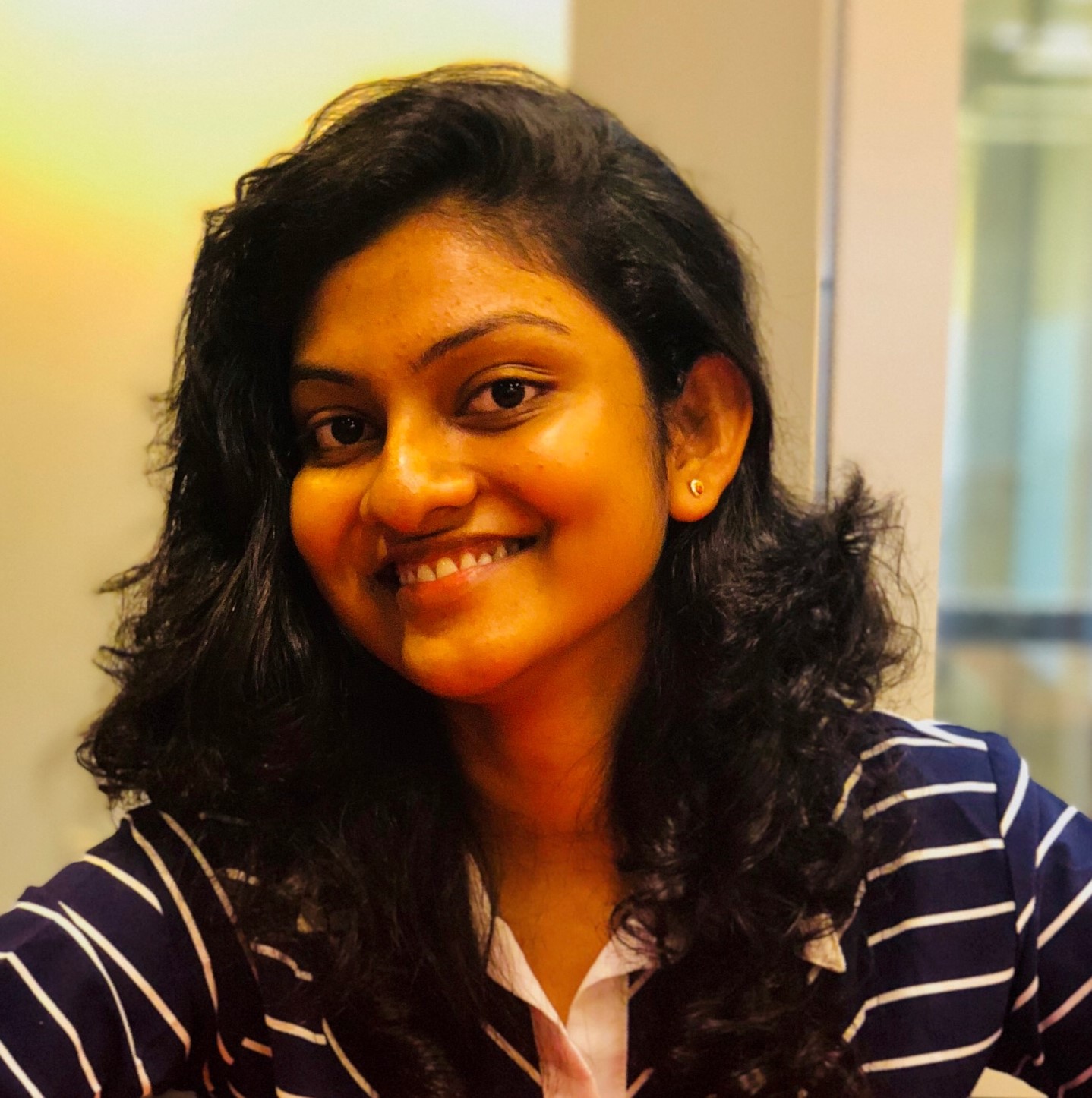 Contact
+94703157517
veerandi.k@sliit.lk
Ms. Veerandi Kulasekara
Research Assistant
Faculty of Computing | Information Technology
Research Assistant, CSAAT Project, Department of Information Technology, Faculty of Computing, SLIIT, Sri Lanka. 01.03.2020 to present.
BENG (Hons) in Electrical and Electronics Engineering, Royal Melbourne University Institute of Technology, Vietnam, 2015 - 2019 - First Class Honours
MPhil in Information Technology, Sri Lanka Institute of Information Technology. (Reading)
Awarded with "Outstanding Services to the School of Science" in 2017 at RMIT University Vietnam.
Research Interests and Memberships
Research Interests
Natural Language Processing
Human Computer Interaction
Wireless Communication and Smart developments
Memberships
Automated Sinhala speech recognition system for young children in Sri Lanka to screen for any speech/language related impairements relating to Autism Spectral Disorder - CSAAT project granted by AHEAD operations and funded by World Bank
Conference Proceedings
Veerandi Maleesha Kulasekara, Ilya Kavalchuk, Andrew Smith Smart Key System Design For Electric Bike For Vietnam Environment in 2019 International Conference on System Science and Engineering (ICSSE), year 2019, Dong Hoi, Vietnam, IEEE, Veerandi Maleesha Kulasekara, Ilya Kavalchuk, Andrew Smith,
Veerandi Kulasekara; Sachintha Balasooriya; Jaindeep Chandran; Ilya Kavalchuk Novel Low-Power NRF24L01 Based Wireless Network Design for Autonomous Robots in 2019 25th Asia-Pacific Conference on Communications (APCC), year 2020, Ho Chi Minh City, Vietnam, IEEE, 6-8 Nov. 2019,
Veerandi Kulasekara; Pasan Dharmasiri; Pham Chi Thanh; Ilya Kavalchuk Novel ZigBee-Based Smart Anti-Theft System for Electric Bikes for Vietnam in 2020 RIVF International Conference on Computing and Communication Technologies (RIVF), year 2020, Ho Chi Minh City, Vietnam, IEEE, 14-15 Oct. 2020,
Welarathne KT, Veerandi Kulasekara, Koliya Pulasinghe, Vijani Piyawardana Automated Sinhala Speech Emotions Analysis Tool for Autism Children in 10th Chapter of IEEE International Conference on Information and Automation for Sustainability 2021(IEEE ICIAfS 2021), year Not Published, Negambo, Sri Lanka, IEEE, 11th to 13th August 2021,
Conference Presentations
Vijani Piyawardana, Veerandi Kulasekara, Shyam Reyal, Koliya Pulasinghe " Novel Automated Sinhala Speech and Dialogue Management System to Screen Young Children with Autism Spectrum Disorder (ASD) in Sri Lanka Presentation, at Symposium on Natural Language Processing (SNLP2020), University of Moratuwa, 2020, 2020
Journal Publications Under Review
K.G.H.S Peiris, D. C. Wickramarachchi, Veerandi Kulasekara, Philip Vance, Pradeepa Samarasinghe, Dulangi Dahanayake, and Madhuka Nadeeshani " Diagnosing Autism in low-income countries: clinical record-based analysis in Sri Lanka " Autism Research Journal, Under Review