my-profile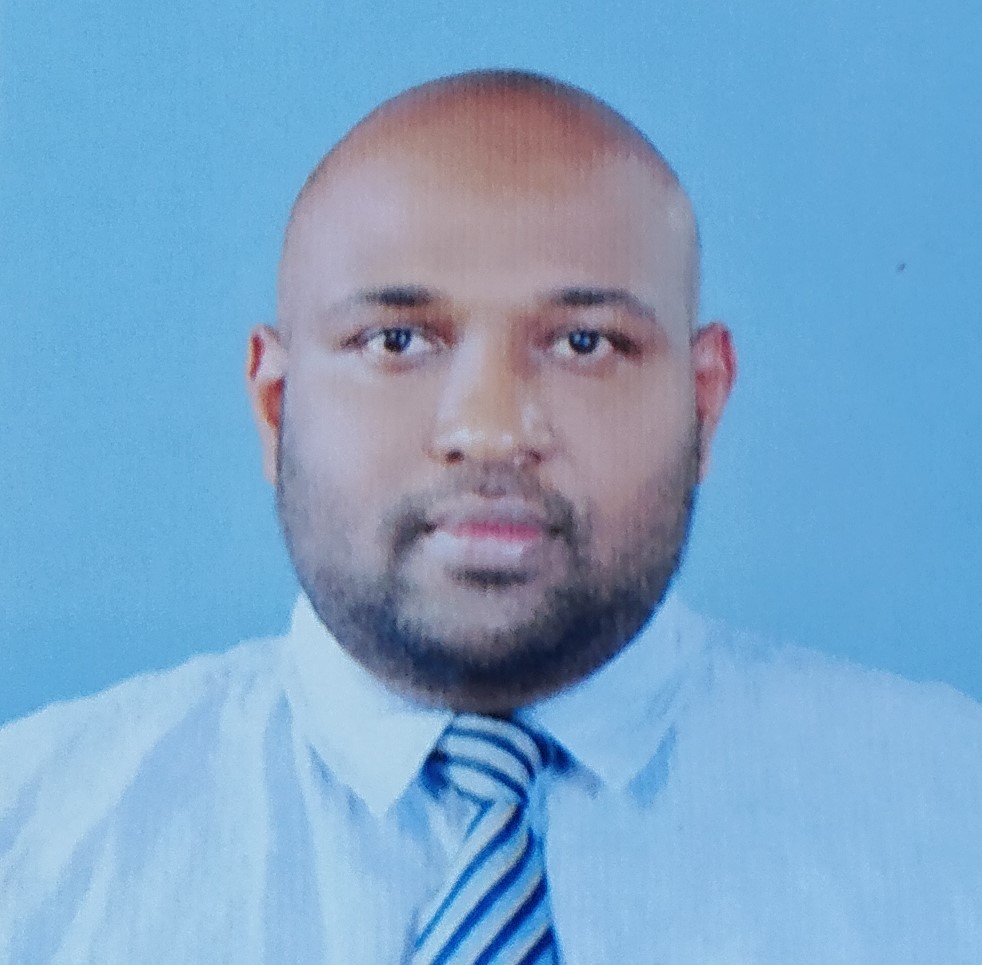 Contact
0779537349
charith.s@sliit.lk
Mr. Charith Sucharitharathna
Lecturer
Faculty of Engineering | Electrical & Electronic Engineering
An innovative and knowledgeable professional having 10 years of experience in Academic field.
Extensive participation on committees and extra-curricular activities.
Knowledgeable areas are Computer Networks, Wireless Data Network, Robotics, Embedded System Designing and Internet of Things.
Currently, working as a lecturer in the Department of Electrical and Electronic Engineering in the Faculty of Engineering, Sri Lanka Institute of Information Technology, Malabe, Sri Lanka.
BSc (Hons) Degree in Information Technology (Specialized in Computer Systems & Networking) at Sri Lanka Institute of Information Technology
MSc in Telecommunication and Electronic Engineering from Sheffield Hallam University (UK)
Awarded a scholarship in recognition of superior academic performance during the 2nd semester of the first year and 1st semester of third year in BSc programme.
Research Interests and Memberships
Research Interests
Internet of Things (IOT)
Robotics
Computer Networks
e-Agriculture
Artificial Intelligence (AI)
Memberships
Member of the IEEE (Institute of Electrical and Electronics Engineering)
Member of CSSL (Computer Society of Sri Lanka)
IoT based e-Agricultural Web Platform
IoT based Emergency Response System
Smart IoT Device for Shrimp Farming
Sensor-Less obstacle avoiding robot using image processing for storage areas
Two wheeled self balancing robot
Conference Proceedings
Hettigamage J. M ; Mapatunage M. D. C. P ; Chathuranga B. C ; De Silva D. H ; Sucharitharathna C CO2 emissions reduction from proper vehicle maintenance and management system in 8th International Conference on Computer Science & Education (ICCSE), IEEE, year 2013, 8th International Conference on Computer Science & Education (ICCSE), Hettigamage J. M ; Mapatunage M. D. C. P ; Chathuranga B. C ; De Silva D. H ; Sucharitharathna C ,
D.P.N.P. Dias, K.P.G.C.Sucharitharathna Sinhala Character Recognition using Artificial Neural Networks in International Conference on Research Publication and Networking (ICRPN), year 2015, Colombo, International Conference on Research Publication and Networking (ICRPN), Colombo,
Conference Presentations
K.P.G.C.Sucharitharathna, D.P.N.P. Dias " Remaining Fuel Volume Monitoring System in Underground Fuel Tanks using Trigonometry Presentation, at International Conference on Research Publication and Networking (ICRPN), Colombo, 2015
Mr. Charith Sucharitharathna " Offline Signature Verification System Using Kolmogorov Smirnov Test (Poster Presentation) Presentation, at SLIIT Research Symposium, 2015
Journal Publications
D.P.N.P. Dias, K.P.G.C.Sucharitharathna " "Prediction of Life Expectancy" " American Scientific Research Journal for Engineering, Technology and Science (ASRJETS), vol.34, 2018, pp.252-260,
D.P.V.J. Jayakody, K.P.G.C.Sucharitharathna " "Control Unit for a Two-Wheel Self-Balancing Robot" " Global Journals, vol.19, Issue 1, 2019, pp.7-12,