my-profile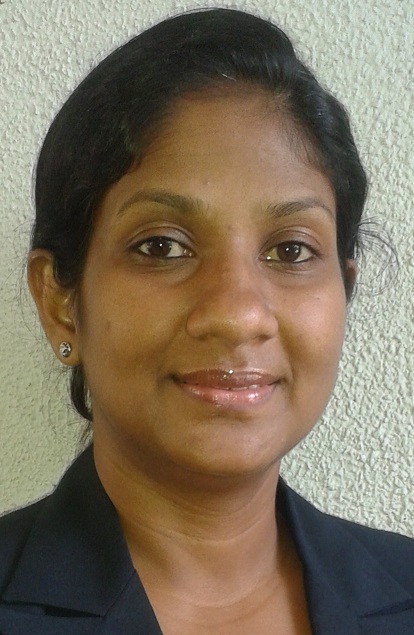 Contact
gayashika.f@sliit.lk
gayashika.f@sliit.lk
Ms. Gayashika Fernando
Senior Lecturer
Faculty of Engineering | Mechanical Engineering
Senior Lecturer : Mechanical Engineering Department, Faculty of Engineering,Sri Lanka Institute of Information Technology. Dec. 2017 to date.
Lecturer : Mechanical Engineering Department, Faculty of Engineering,Sri Lanka Institute of Information Technology. Sep. 2014 to Dec 2017.
Operation Specialist/ CPP Coordinator: Dim Branded Apparel ( Bethal CA pvt Ltd) Sep 2007 ~ Aug 2014
Productivity Manager : Joint Apparel Association Forum
Oct 2005 ~ Aug 2007
Production Engineer : Sri Toys International Pvt Ltd.Jan 2005 ~ Sep 2005
Reading for MPhil /PhD in Mechanical Engineering -SLIIT
MEng in Manufacturing Systems Engineering – University of Moratuwa
BSc (Hons) In Production Engineering – University Of Peradeniya.
Research Interests and Memberships
Research Interests
Energy Economics
Energy Economic Modeling
Climate Change
Memberships
Associate Member- Institution of Engineers Sri Lanka.
Energy System Modeling for climate policy assesment in Sri Lanka.
Conference Presentations
GL Fernando, GN Samarasekara " Curriculum Composition Requirements for Engineering Undergraduate Programs A Study Based on Washington Accord Accreditation Criteria Presentation, at International conference on global Education and e learning, Colombo, 2017
Conference Proceedings
Karunathilaka, K.T.T.P, Sanjani S.P.P., Chaminda G.G.T, Samarasekara G.N., Fernando G.L, Estimation of National Level Fuel Consumption and Emissions in Road Freight Transport year 2018,
Fernando G. L., Liyanage Migara H. and Samarasekara Ganga N. Energy and Environmental Implications of Green House Gas Mitigation Policies in the Transport Sector of Sri Lanka, in ICUE 2018 on Green Energy for Sustainable Development,, year 2018, Phuket, Thailand, 24 -26 October 2018,
G. L. Fernando, M. A. Ruzaik, M. H. Liyanage, Sustainable Energy Options for Sri Lankan Transport sector in Actions for Sustainability National Energy Symposium and Innovations Forum, year 2019, Colombo, Sri Lanka , Sri Lanka Sustainable Energy Authority,
J. K. Wijesinghe, M. Y. M. Najim, G. L. Fernando, M. H. Liyanage Economic Viability of Solar PV for Domestic Applications in a middle-income country; A case study in Sri Lanka year 2021,
Fernando G.L, Liyanage M.H. The Potential Role of Carbon tax in Achieving Paris Agreement Targets for a Developing Country: A Case Study of Sri Lanka in International Conference on Utilities and Exhibition on:Energy,Environment and Climate change (ICUE), year 2020, Pattaya City, Thailand.,