my-profile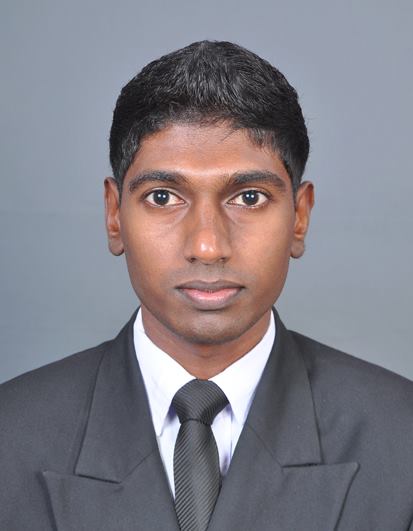 Contact
+94771261033
harshana.s@sliit.lk
Mr. Harshana Senavirathna
Assistant Lecturer
Faculty of Engineering | Mechanical Engineering
Aug 2018–Present: Assistant Lecturer, Department of Mechanical Engineering, Sri Lanka Institute of Information Technology, New Kandy Road, Malabe (Sri Lanka)
Nov 2017–Present: Researcher, Diamond Light Source Ltd, Diamond House, Harwell Science & Innovation Campus, Didcot, Oxfordshire.OX11 0DE (United Kingdom)
May 2017–Oct 2017: Visiting Lecturer, Department of Engineering, Colombo International Nautical & Engineering College, Malabe (Sri Lanka)
Aug 2016–Oct 2017: Consultant, Lanka Special Steels Limited, Colombo 07 (Sri Lanka)
Feb 2016–Oct 2016: Research Assistant, Department of Materials Science and Engineering, University of Moratuwa, Katubedda (Sri Lanka)
Feb 2015–Aug 2015: Research Student, Sunchon National University of Printed Electronics Engineering, Sunchon (South Korea (Republic of Korea))
Oct 2013–Jan 2015: Lecturer, Department of Materials Science and Engineering, University of Moratuwa, Katubedda (Sri Lanka)
May 2013–Oct 2013: Demonstrator, Department of Materials Science and Engineering, University of Moratuwa, Katubedda (Sri Lanka)
Jan 2012–Jan 2013: Undergraduate Researcher, Department of Materials Science and Engineering, University of Moratuwa, Katubedda (Sri Lanka)
Feb 2011–Aug 2011: Trainee Engineer, Orel MFG (Pvt) Ltd, Maharagama (Sri Lanka)
Bachelor of Science of Engineering (Honours) Degree in Materials Science and Engineering, University of Moratuwa, Sri Lanka.
Materials Science & Engineering Department top in 2008 Batch.
Earned a placement on the Dean's list in last two Semesters during the University career by achieving SGPA above 3.8 for the last two semesters.
Research Interests and Memberships
Research Interests
Material Characterization
Material modelling and simulation
Failure analysis
Polymer Engineering
Composite materials
Material synthesis techniques
Material thermodynamics
Advanced materials
Nano material
Graphene
Creep analysis
Memberships
Associate member of Institute of Mechanical Engineers UK. (AMIMECH)
Associate member of Institution of Engineers Sri Lanka. (AMIESL)
Member of Institute of Materials Engineers. (IME)
Student member of European Society of Biomechanics (ESB)
Registered Researcher in Diamond Light Source, UK.
Registered member of STAMI system of National Science Foundation, Sri Lanka.
Member of Institute of Electrical and Electronics Engineers (MIEEE)
Analysing corrosion behavior of Galvanized iron wire in Sri Lanka.
Conference Proceedings
A.M.P.B. Samarasekara, H.V.H.H. Senavirathne, A.H.W.O. Sandaruwan Extraction of cellulose using rice straw to produce biodegradable polymer materials in International symposium on polymer science and technology, year 2012, Colombo, pp.43, Department of Chemistry, University of Sri Jayewardenepura, Sri Lanka, 03/11/2012,
A.M.P.B. Samarasekara, H.V.H.H. Senavirathne, A.H.W.O. Sandaruwan Preparation of biodegradable polymer materials using agricultural waste in 17th International Forestry and Environment Symposium, year 2012, Wattala, Sri Lanka, pp.51, Department of Forestry and Environment Science, University of Sri Jayewardenepura, Sri Lanka., A.M.P.B. Samarasekara, H.V.H.H. Senavirathne, A.H.W.O. Sandaruwan,
H.V.H.H. Senavirathne, A.M.P.B. Samarasekara, A.H.W.O. Sandaruwan Synthesis and characterization of biodegrable polymer composite materials using rice straw in 19th International Forestry and Environment Symposium, year 2014, Sigiriya, Sri Lanka, pp.123, Department of Forestry and Environment Science, University of Sri Jayewardenepura, Sri Lanka., 24/10/2014,
Harshana Senavirathna, Erica Federico, Rajasekeram Gnanasekeram, Angelo Karunaratne Characterization of bone tissue of human femoral head in 23rd European Society of Biomechanics congress, year 2017, Higher Technical School of Engineering of the University of Seville, Spain, 23rd European Society of Biomechanics congress, Higher Technical School of Engineering of the University of Seville, Spain, Harshana Senavirathna, Erica Federico, Rajasekeram Gnanasekeram, Angelo Karunaratne,