my-profile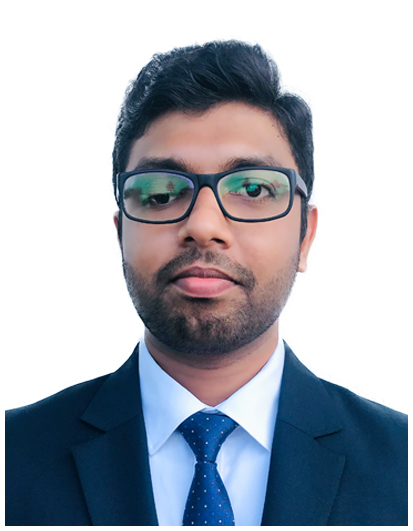 Contact
jayantha.m@sliit.lk
Mr. Jayantha Mihiranga
Assistant Lecturer
Faculty of Engineering | Mechanical Engineering
A graduate with a bachelor's Honours degree in Mechanical Engineering with a First Class Honours from Sri Lanka Institute of Information Technology and a bachelor's degree in Applied Sciences with a Second Class (lower division) from the University of Sri Jayewardenepura(J'pura), Sri Lanka. Also awarded the best performance award for the Department of Mechanical Engineering for exceptional performance during undergraduate study at SLIIT. Currently working as an Assistant Lecturer at SLIIT in the areas of Renewable Energy, Manufacturing Processes, Thermal Engineering Processes, Thermodynamics & Mechanics of Solids.
B.Sc. (Hons) Mechanical Engineering - Sri Lanka Institute of Information Technology.
B.Sc. Applied Sciences - University of Sri Jayewardenepura, Sri Lanka
Best Performance award for the Department of Mechanical Engineering obtaining highest GPA in Mechanical Specialization.
Research Interests and Memberships
Research Interests
Renewable Energy
Thermal Engineering Processes
Thermodynamics
Refrigeration and Air Conditioning
Computational Fluid Dynamics
Memberships
Associate Member - Institution of Mechanical Engineers(UK) - Membership ID : 80545295
Aerodynamic analysis of Vertical Takeoff and Landing(VTOL) Aircraft for Diverse Wing and Propellor Configuration.
A review of the possibility of increasing the interior cooling effect of a garment for enhanced thermal comfort via active and passive cooling methods.
Designing of an Evaporative Condenser for Industrial Air Conditioning System.