my-profile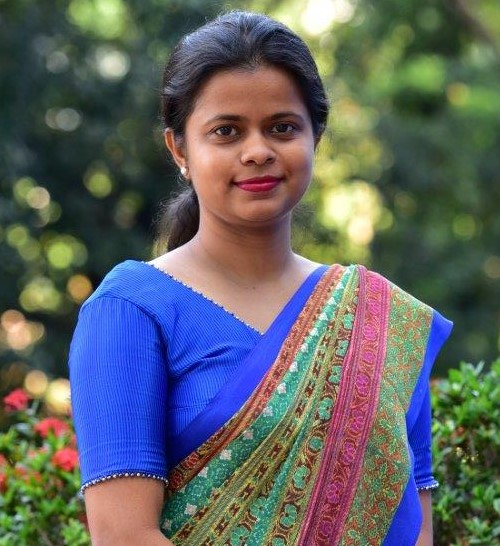 Contact
iresha.d@sliit.lk
iresha.d@sliit.lk
Ms. Iresha Donmanige
Coordinator | School of Psychology
Faculty of Humanities & Sciences | School of Psychology
Ms. D Iresha Chamindi has begun her career as a Lecturer in Psychology and has worked with UK based Universities from the start of her career.
She has worked as a Lecturer in Psychology, teaching in undergraduate and postgraduate programmes and is well-versed in Sri Lankan and UK academic standards.
She has held positions in Academic Administration as a Programme Coordinator, Manager, Academic lead and is also a Corporate Trainer.
Currently she holds the positions of a Lecturer, Coordinator - BSc (Hons) Psychology (LJMU) and Manager Academic Affairs – Student Services at Sri Lanka Institute of Information Technology.
BA Psych (India)
MSc appPsych (UK)
Research Interests and Memberships
Research Interests
Ms Iresha's research intrests focuses on organisational psychology phenomenon. Some of her research intrests are;
Organisational Citizenship Behavior
Work Locus of Control
Job Satisfaction
Memberships