my-profile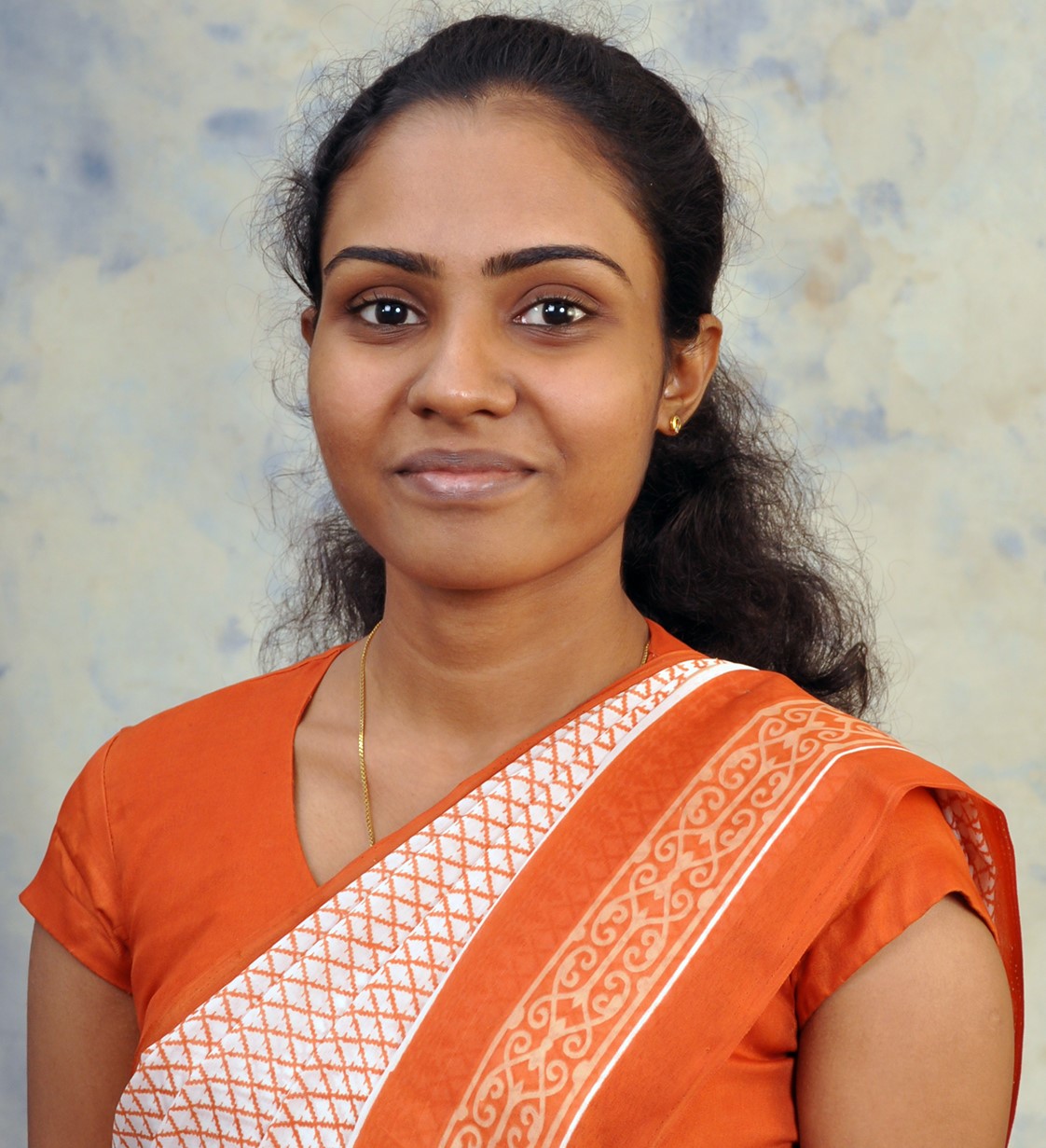 Contact
malika.l@sliit.lk
malika.l@sliit.lk
Ms. Malika Lakmali
Lecturer
Faculty of Humanities & Sciences | Department of Mathematics and Statistics
Ms. Malika Lakmali Guruge is currently working as a Lecturer of Sri Lanka Institute of Information Technology. She joined to the SLIIT as an Assistant Lecturer on September 2017. She attaches to the Mathematics Unit of Faculty of Humanities and Sciences in SLIIT. Before joining to the SLIIT, she served as an Instructor for six months in Department of Statistics, Faculty of Science, University of Colombo in 2017. She is a committed, highly passionate and motivated lecturer with nearly 4 years of experience in academic field possessing good administrative and effective teaching methods that promote a stimulating learning environment.
She had her industrial training in Central Bank of Sri Lanka in 2015. In there, she got the opportunity to have an excellent experience in industry while actively contributing for numerous surveys conducted by Department of Statistics, CBSL.
Reading M. Sc. in Operational Research at University of Moratuwa.
B. Sc. (Special Degree) in Statistics - First Class, Faculty of Science, University of Colombo.
Research Interests and Memberships
Research Interests
Time Series Analysis
Regression Analysis
Multivariate Data Analysis
Categorical Data Analysis
Memberships
Currently work in one of the AHEAD research projects, "Integrated Traffic Management System for Safe and Sustainable Mobility". Responsible for developing safety performance function for urban intersections.
Journal Publications
Kushan Tharuka Lulbadda, Dhanushka Kobbekaduwa, Malika Lakmali Guruge, " "The impact of temperature, population size and median age on COVID-19 (SARS-CoV-2) outbreak" " International journal of Clinical Epidemiology and Global Health, In press (2020), vol.9, 2020, pp.231 - 236, 10.1016/j.cegh.2020.09.004,
Sarala Gunathilaka, Niranga Amarasingha, Sunanda Dissanayake, Malika Lakmali " "Household travel survey method for vehicle kilometers travel estimations: A case study in a developing country" " Transactions on Transport Sciences, vol.3, 2021, 10.5507/tots.2021.016,
Conference Proceedings
Vishma Diddeniya, Lakmali Guruge, Vasantha Wikramasinghe Gap Acceptance of Crossing Pedestrians at Urban Unprotected Mid-block Crosswalks in Divided Highways in 13th Transport Research Forum - 2020, year 2020, University of Moratuwa, Sri Lanka, Transportation Engineering Group, Department of Civil Engineering, University of Moratuwa, Sri Lanka, 11th and 12th December 2020,
Nadeesh Silva, Himaru Kumarage, Malika Guruge, Vasantha Wickramasinghe Evaluation of Criteria for Setting Speed Limits to Sri Lankan Highways (Built-up Areas) in 13th Transport Research Forum - 2020, year 2020, University of Moratuwa, Sri Lanka, Transportation Engineering Group, Department of Civil Engineering, University of Moratuwa, Sri Lanka, 11th and 12th December 2020,
Himaru Kumarage, Nadeesh Silva, Malika Lakmali Guruge, Vasantha Wickramasinghe Evaluation of Criteria for Setting Speed Limits to Sri Lankan Highways (Non-Built-up Areas) in 13th Transport Research Forum - 2020, year 2020, University of Moratuwa, Sri Lanka, Transportation Engineering Group, Department of Civil Engineering, University of Moratuwa, Sri Lanka, 11th and 12th December 2020,