my-profile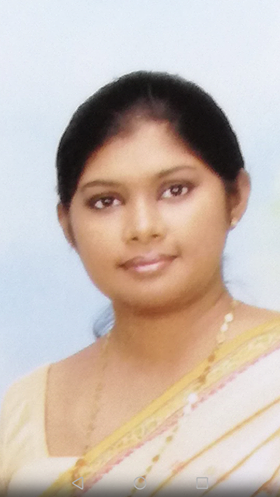 Contact
randhula.g@sliit.lk
Ms. Randhula Gunawardena
Instructor
Faculty of Humanities & Sciences | English Language Teaching Unit
Randhula Gunawardhana is a Permanent Instructor in English attached to the Faculty of Humanities and Sciences, Sri Lanka Institute of Information Technology having 14 years of teaching experience in tertiary education.
She is the Coordinator in English for the Faculty of Engineering
The Coordinator of the PELA Program offered by the Curtin University, Melbourne for the Engineering students following the Curtin Degree.
Before joining SLIIT, she taught EAP and ESP at the ELTU, Faculty of Engineering, University of Peradeniya.
Masters in Linguistics in Progress, University of Kelaniya
Postgraduate Diploma in Teaching English as a Second Language, Postgraduate Institute of English, Open University of Sri Lanka (2017)
Postgraduate Diploma in English, Postgraduate Institute of Arts, University of Peradeniya (2009)
Bachelor of Arts (2005)
Competent Communicator, Toastmasters International (2014)
Research Interests and Memberships
Research Interests
L2 Motivation
Teaching English as a second language
Memberships
Sri Lanka English Language Teachers' Association (SLELTA)
Associate Member of Curtin University
Organizing Committee, 5th National Conference on Technology and Management 2016, Faculty of Engineering, SLIIT
Classroom research on the impact of the L2 Motivational System on the Learners of English among engineering undergraduates