my-profile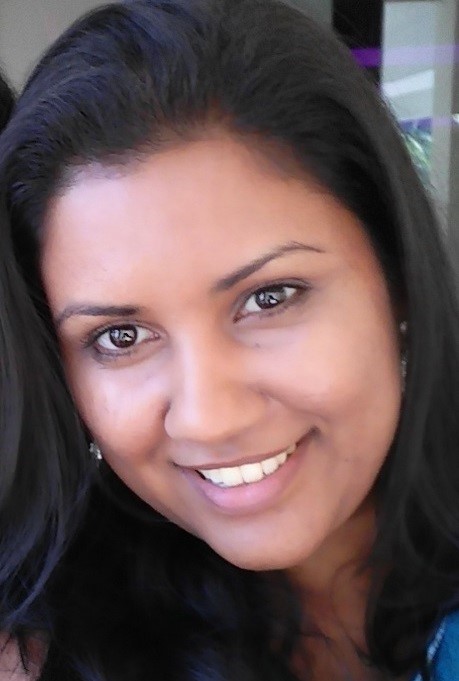 Contact
sankaja.a@sliit.lk
Ms. Sankaja Amaraweera
Lecturer
Faculty of Humanities & Sciences | English Language Teaching Unit
Ms. Sankaja Amaraweera has more than six years of experience in teaching English as a Second Language at tertiary level and has participated in several teacher training programmes and seminars related to higher education.
Currently, she is attached to the English Language Teaching Unit (ELTU), Sri Lanka Institute of Information Technology as a Lecturer in English. She teaches several English Language modules offered by the ELTU. Apart from teaching, she also serves as the Coordinator for the module - Communication Skills.
She had been a Temporary Lecturer in English at the University of Ruhuna, before joining SLIIT.
Master of Arts, Linguistics - University of Kelaniya, Department of Linguistics,
Sri Lanka, April 2013
Bachelor of Arts (General) – University of Colombo Sri Lanka, May 2010
Certificate in English Language Teaching to Adults (CELTA), CA International College, Singapore. (2019)
Completed an E-Teacher online course – "Critical Thinking in Language Learning and Teaching Curriculum", University of Oregon, USA (2013)
Completed an E-Teacher online course – "Teaching English to Young Learners", University of Maryland, Baltimore County, USA. (2012)
Research Interests and Memberships
Research Interests
Applied Linguistics - Computer Assisted Language Learning, Mobile Assisted Language Learning
Historical Linguistics
Memberships
Application of CALL in Improving English Speaking Skills of Undergraduates
Conference Presentations
Amaraweera, S. " Presentation, at 3rd Ruhuna University International Conference on Humanities and Social Sciences, University of Ruhuna, Sri Lanka., 2017
Amaraweera, S. " Presentation, at 9th International SLELTA Conference, National Institute of Education Maharagama Sri Lanka, 2017
Amaraweera, S. " Usage of Mobile Applications as a Resource in Teaching Phrasal Verbs Presentation, at International Postgraduate Research Conference (IPRC), University of Kelaniya, Sri Lanka., 2016
Amaraweera, S. " Tackling the Most Challenging Spatial Preposition in English Presentation, at Second International Conference on Linguistics in Sri Lanka, University of Kelaniya, Sri Lanka., 2016
Amaraweera, S. " Challenges Experienced in the Usage of Spatial Prepositions by Sri Lankan Undergraduates Presentation, at First National Conference in General Linguistics, University of Kelaniya, Sri Lanka., 2013