my-profile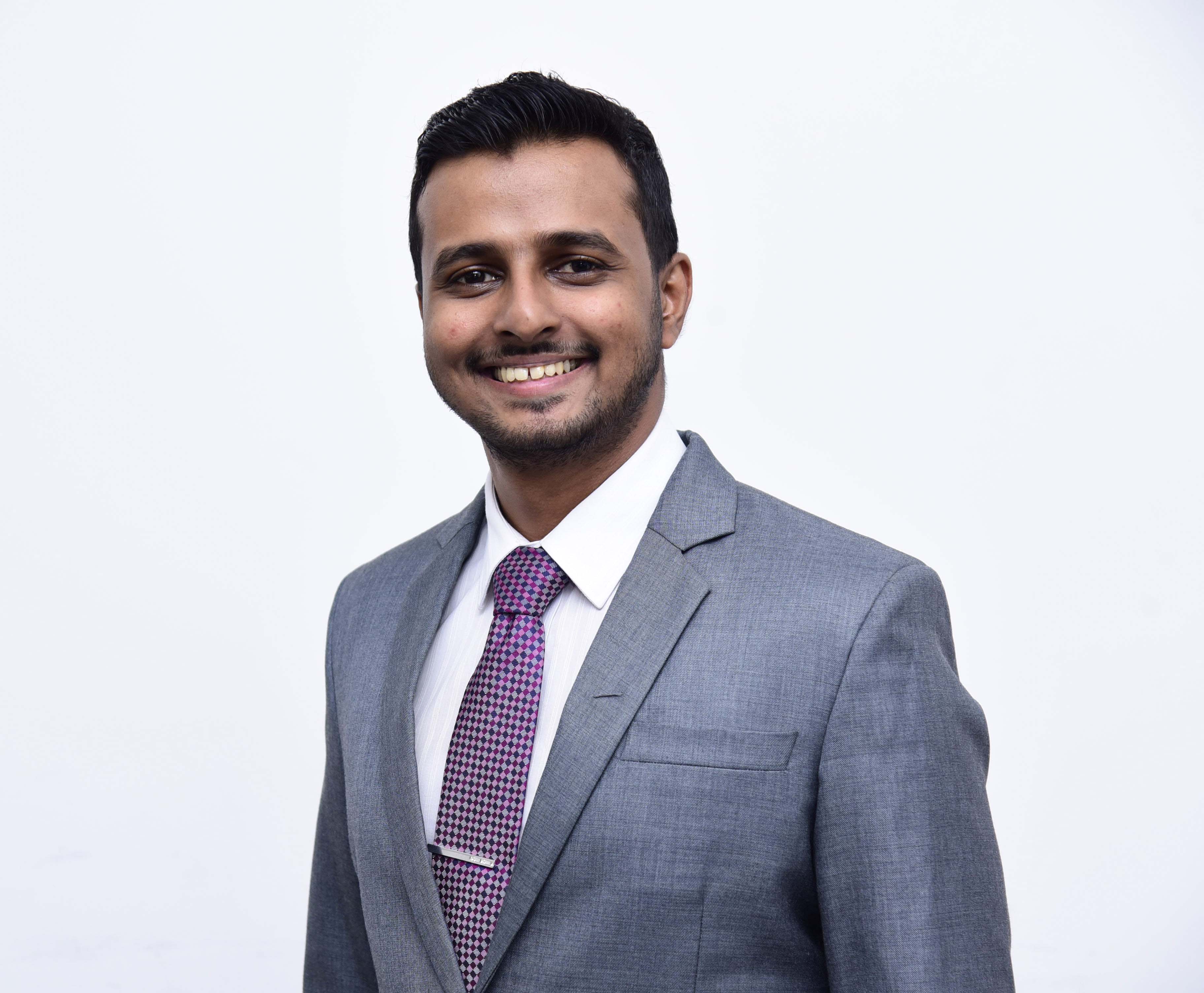 Contact
shanitha.m@sliit.lk
Mr. Shanitha Mirihana
Assistant Lecturer
Faculty of Humanities & Sciences | Department of Applied Sciences
Having started his academic career as an instructor in 2019, Shanitha Mirihana now serves as an Assistant Lecturer at Sri Lanka Institute of Information Technology (SLIIT). Since then, he has also worked as a visiting lecturer at the Sir General John Kotelawala Defence University.
BSc (Hons) Biotechnology, Northumbria University, UK.
MSc in Bioinformatics (In Progress)
Research Interests and Memberships
Research Interests
Bioinformatics, Molecular Biology, Nanotechnology, Chemistry.
Memberships
Water purification using nanomaterials synthesized from natural sources
Journal Publications
Charitha Thambiliyagodage, Shanitha Mirihana " "Photocatalytic activity of Fe and Cu co-doped TiO2 nanoparticles under visible light" " Journal of Sol-Gel Science and Technology, vol.99, 2021, pp.109-121, 10.1007/s10971-021-05556-4,
Charitha Thambiliyagodage, Shanitha Mirihana, Ramanee Wijesekera, Dinu Sri Madusanka, Murthi Kandanapitiye, Martin Bakker " "Fabrication of Fe2TiO5/TiO2 binary nanocomposite from natural ilmenite and their photocatalytic activity under solar energy" " Current Research in Green and Sustainable Chemistry, vol.4, 2021, pp.100156, 10.1016/j.crgsc.2021.100156,
Thambiliyagodage Charitha, Usgodaarachchi Leshan, Mirihana Shanitha, Wijesekera Ramanee, Lansakara Buddi, Bakker Martin " "Efficient photodegradation activity of ?-Fe2O3/Fe2TiO5/TiO2 and Fe2TiO5/TiO2 nanocomposites synthesized from natural ilmenite" " Results in Materials, vol.12, 2021, pp.100219, 10.1016/j.rinma.2021.100219,
Book Chapters
Conference Proceedings
Charitha Thambiliyagodage, Leshan Usgodaarachchi, Shanitha Mirihana, Ramanee Wijesekera, Lansakara Buddi Photocatalytic activity of the binary and ternary nanocomposites synthesized from natural ilmenite under visible light in IEEE 11th International Conference on , year 2021, Buddi Charitha Thambiliyagodage, Leshan Usgodaarachchi, Shanitha Mirihana, Ramanee Wijesekera, Lansakara,
M. A. S. H. Mirihana, W. W. P. Rodrigo, T. N. Kapuruge, C. K. Hemchandra, J. J. Wewalwela and W. R. K. Fonseka. Isolation and identification of potential crude oil utilizing bacterial species from chronically contaminated sites with petroleum hydrocarbons located in the Gampaha District, Sri Lanka. in Annual research symposium of University of Colombo, 2018, year 2018, Colombo, pp.265, M. A. S. H. Mirihana, W. W. P. Rodrigo, T. N. Kapuruge, C. K. Hemchandra, J. J. Wewalwela and W. R. K. Fonseka.,