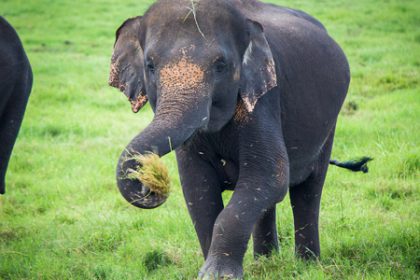 A team of SLIIT researchers lead by Dr. Malitha Wijesundara are currently working on developing an advanced Wireless Sensor Network (WSN) that helps track elephants in real-time.
The team started to collect motion data with their own motion logger with a precision of 10 samples per second.
Well done team!
According to Dr. Malitha Wijesundara, the next phase of the project involves development of a wireless communication protocol to communicate among trackers and with a central data collection system, without the use of communication satellites. Dependence on satellites have long been an obstacle to have sufficient resolution and speed to react to elephants that trespass into villages and cultivations in addition to the prohibitive cost of satellite channels.