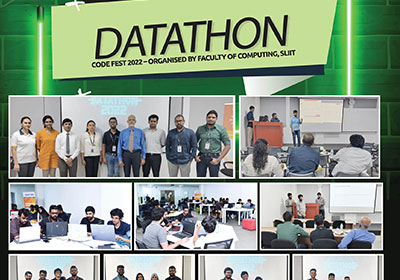 SLIIT Codefest Designathon 2022
Designathon, Sri Lanka's first and only 24-hour UI/UX design competition, was organized by the Faculty of Computing – SLIIT for the 6th consecutive year as part of SLIIT Codefest 2022. There were 115+ registered groups for the UX design workshops. The top 10 groups selected by the panel of judges from Axiata Digital Labs were invited for the 24 hours challenge.
University of Colombo School of Computing, University of Moratuwa, University of Sri Jayewardenepura, SLIIT and Informatics Institute of Technology (IIT) participated in the overnight event. An Entertainment area was also set up for the purpose of relaxation and networking of the participants.