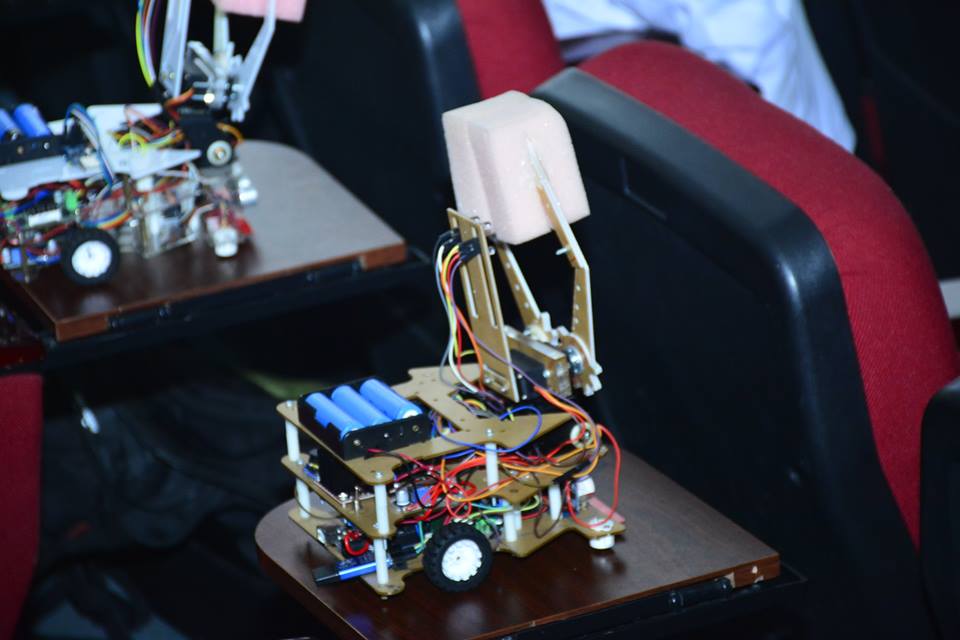 Combining the excitement of sport with science and technology, SLIIT's Department of Electrical and Computer Engineering, Faculty of Engineering, SLIIT, concluded another successful edition of its much awaited annual robotic competition 'ROBOFEST 2018' recently.
This year's 'ROBOFEST 2018', held for the 9th consecutive time took place from 6-7 September at SLIIT's Main Auditorium.
'ROBOFEST 2018' featured more than 130 students, and 35 teams and was immensely successful in creating a platform for budding engineers to showcase their talents and interact with the industry to receive future support.
Through 'ROBOFEST 2018' we aim to inspire students to pursue careers in engineering, science, technology and math through participation in a sports-like science and engineering-based robotics competition.
Begun in 2010, through collaboration between students and staff, 'ROBOFEST' engages youth to develop their skills in the technologies of the future.
As in the previous editions, the competition was held under three main categories; Open, University and School. Judging for the University and School teams were based on two rounds while the Open category was based on only one round.
The judging panel included representatives from the sponsors and university lecturers who reviewed the performance and design specifications of the built robots. Winners were allocated marks according to the given rubrics and individual lap time is recorded.
For the School category, participants were called upon to build reports color identification, payload loading and unloading.  In the University category robots, participants were required to undertake the Micromouse challenge to focus into international arena. While in the Open category robots, participants designed an Unmanned Aerial Vehicle (UAV).
Prior to the competition, workshops were held for school students at chosen locations countrywide helping them gain exposure in robotics and technology.